Great idea!
Nick Clegg's crowd sourcing site has caused quite a stir in this Web 2.0 world.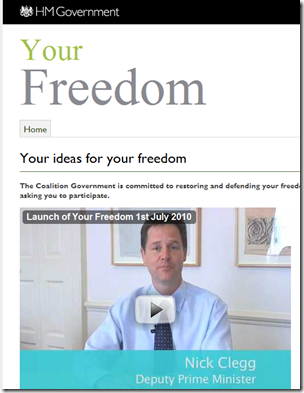 "We've had an excellent response so far, with over 2,205 ideas, 7,419 comments and 18,000 votes in our first day."
Would like to have found it in the search results instead of mining it through news articles so am doing my bit for SEO – Your Freedom!
Get on it and help make a change!