For nearly two decades, Mel has been a keynote speaker on digital marketing at conferences and events all over the world, inspiring businesses and individuals to understand and make the most of the explosion in use of digital media and technology.
After 7 years at Microsoft as their Digital Evangelist, Mel left in the summer of 2012 to start Seattle-based consultancy – Delightful Communications – which helps businesses and executives successfully apply marketing strategies that focus on Social Media, Digital PR and Personal Branding.
He has also lectured on MBA, MSc and online marketing courses, advising syllabus decision makers at Cranfield School of Management and Birkbeck College – part of London University.
Described as creative, compelling, emotional, engaging, visionary and actionable, Mel's speeches will resonate right through the ranks of any company. His book, Pioneers of Digital: Success Stories from Leaders in Advertising, Marketing, Search and Social Media, has been a critical success on both sides of the Atlantic and is about to be translated and published in China and Korea. Hi latest tome, Introduction to Personal Branding: 10 Steps Toward a New Professional You, has sold thousands of copies all over the world and has been cited as a catalyst for many a personal brand becoming more discoverable, shareable, and memorable.
Previous his foray into digital evangelism, Mel was an actor and singer (he played the young Joe Cocker in a smash hit video with Catherine Deneuve in 1997), and it's this background that has helped him establish a unique blend of insight and entertainment that carries audiences with him on a whirlwind journey from digital beginnings to where we are today and what the future holds.
For more on his previous role at Microsoft Advertising and impact as a digital PR, social media strategy and personal branding keynote speaker at conferences on social media and digital marketing, see his professional biography.
To hire Mel as a keynote speaker on digital marketing for your conference or event please fill out this contact form: /contact or email: hello (at) delightfulcommunications (dot com).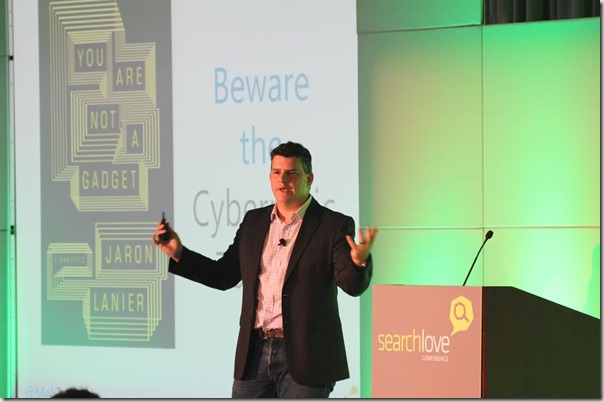 Mel's Upcoming Speaking Engagements:
Technology for Marketing – London – September 2019
Pip Annual Conference – Houston – May 2019
American Marketing Association – Seattle – May 2019
EQ Leadership Labs – St Louis – April 2019
Mel's Recent Speaking Engagements:
Private Client – Webinar – January 2017
Private Client – Sales Conference – March 2017
University of North Carolina – Webinar – April 2017
Mastermind Mashup – Keynote – April 2017
Pubcon – Las Vegas – October 2017
US Search Awards – Las Vegas – October 2017
SLCSEM – Keynote – Salt Lake City – September 2017
Career Horizons Networking Event – Seattle – June 2017
Digital Summit – Seattle – March 2017
Coterie Lounge – Seattle – February 2017
Friends of Search – Amsterdam – February 2017
British American Business Council – Seattle – January 2017
Seattle Search Network – Seattle – January 2017
Whatcom Business Alliance – Bellingham – December 2016
NY Code + Design Academy – Seattle – November 2016
Pubcon – Las Vegas – October 2016
*Keynote* > Swivel Conference – October 2016
US Search Awards – Las Vegas – October 2016
SEMpdx – Portland – September 2016
SMX East – New York – September 2016
GirlsWhoCode.org – Seattle – July 2016
University of Washington – Seattle – July 2016
*Keynote* > WorkHacker Conference – Dallas – June 2016
*Keynote* > Seattle Business Tradeshow – Seattle – June 2016
Brighton SEO – Brighton – April 2016
University of Washington – Seattle – March 2016
SMX West – San Jose – Feb 2016
RocketFuel #Momentous15 – Virtual – Nov 2015
Internet Summit – Raleigh – Nov 2015
Digital Transformation Assembly – Miami – Nov 2015
BrightEdge Share 15 – San Francisco – Sept 2015
US Search Awards – Las Vegas – Oct 2015
Power of Branding – Seattle – July 2015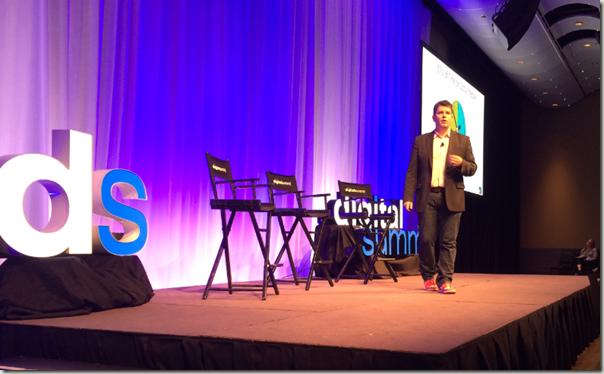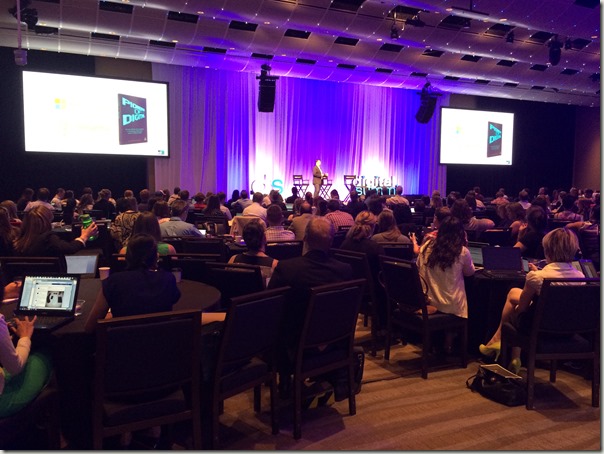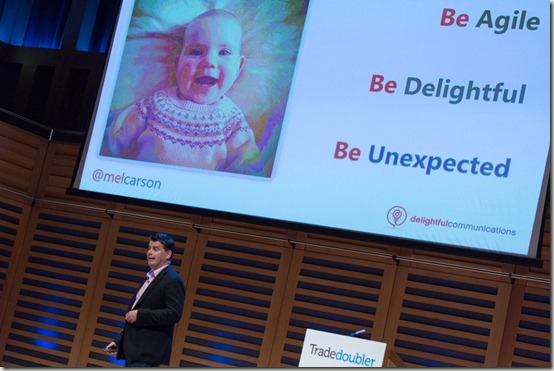 Impact as a Keynote Speaker on Digital PR, Personal Branding and Social Media Strategy:
"Great to meet you! Your session was brilliantly done and I learnt a lot from it: you speak well and your content was king." – Jeremy Vine – BBC TV & Radio Presenter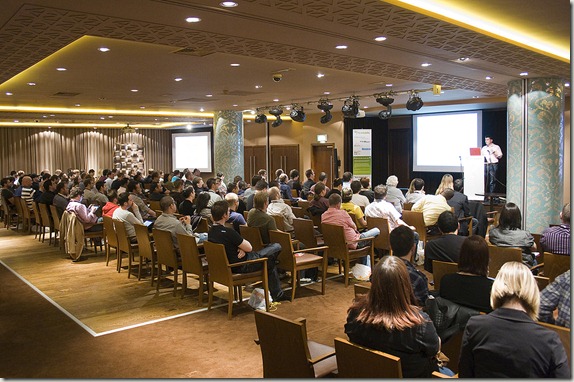 At SES London 2009, I interviewed David Naylor, the Founder of Bronco Internet, after the "Brand and Reputation Management" session — where he had said Microsoft's reputation had improved.  When I asked Mel Carson, who was then the Community Manager of Microsoft adCenter, to comment, he quipped, "So, the evil empire is slowly crumbling and is starting to be seen in a very positive light."
Carson's wit and candor were refreshing and I could see why Microsoft was winning friends and influencing people on his side of the pond.
More recently, I heard Carson, who is now Microsoft Advertising Community Manager, speak at SES London 2011 about "Social Media and the Marketing Mix."  He could talk a dog off of a meat wagon.
Carson uses knowledge, persuasion, and self-deprecating humor to "influence other individuals' attitudes or overt behavior in a desired way with relative frequency."
That's the definition of opinion leadership and Carson has become one of the opinion leaders in search and social marketing.
Greg Jarboe, President and co-founder of SEO-PR and correspondent for Search Engine Watch.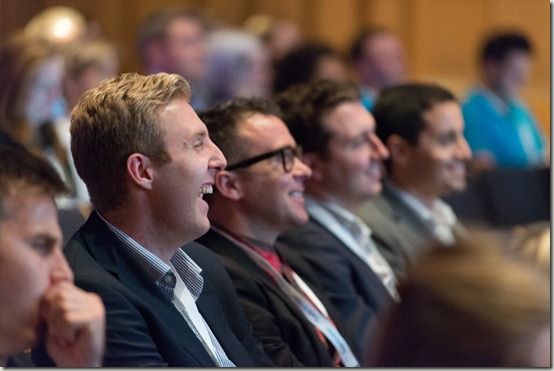 "Thanks for an excellent lecture on Microsoft and the future direction of interactive media in general. It's not easy to hold the interest of sceptical post-graduate student audience for six hours but you managed it, and there was universal approval for your skills as a keynote speaker.
The insights you give are invaluable for students looking to apply what they learn directly to their work environments.  At Birkbeck we will continue to engage with commercial organisations, an increasingly important part of our mission.  Look forward to working with you again soon.  Tim Priestman – New Media Course Director – Birkbeck London University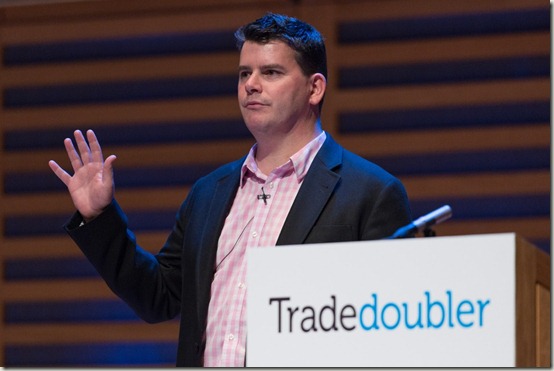 "Allow me to thank you formally for your participation at our event. Your presentation had high impact on the audience of 60-70 senior marketing managers.
The event scored well overall and there were volunteered and complementary comments on skills as a keynote speaker on digital marketing.
You provide a glimpse into the future that makes me, and those who attended the event, stand up and take note." – Dr Stan Maklan – Cranfield Business School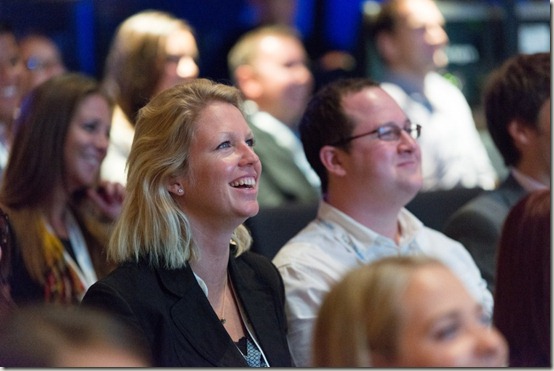 "I wanted to formally thank you for speaking with Travolution at the year's ABTA Travel Convention.
The slot was excellently researched and presented, and bringing Microsoft's perspective on new media and the changing business landscape to the travel industry was extremely well received.
The audience- nigh-on a 1,000 delegates- many in senior positions- rated the session extremely highly in post event feedback- and apart from the fascinating content, your personal style- authoritative yet engaging- contributed significantly to this.
Many thanks again, and we hope to work with you again soon." Simon Ferguson – Publishing Director – RBI Travel Group