I've never actually been to an SMX in the US, just London & Stockholm, but this one looks like a cracker as Danny Sullivan finally gets to meet & quiz Steve Ballmer.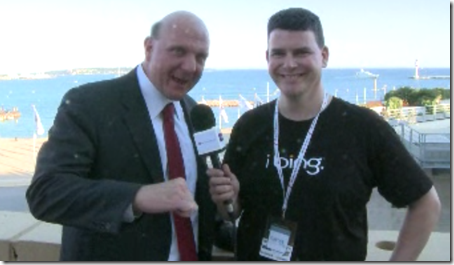 Last summer, I got to meet and interview Steve – CEO of Microsoft in case you didn't know – for a whole 81 seconds.
Why so short? Well it was for an internal video, I only had to ask a couple of questions, and he's a jolly busy man.
A great character and incredibly close to the detail of what we do in search and the advertising business, I know that an hour with Danny will be one of THE search chats of 2010.
Check out my interview with Danny on what to look out for at SMX West 2010
Have fun if you're going!
Liked this blog post?
Subscribe to the RSS feed or to email updates!