It's been another very busy week for Delightful Communications. I've signed another client up for some social/digital strategy work and training, and delivered a personal branding audit for a major CEO.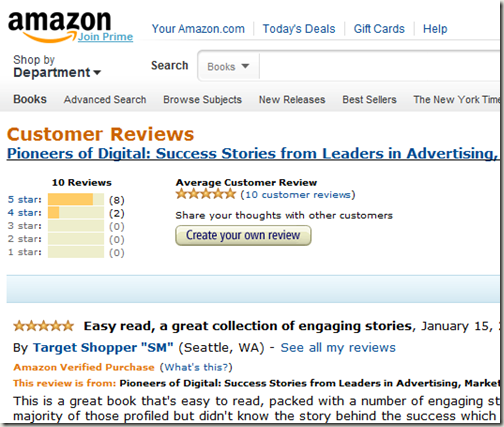 The new Pioneers we've added are John Winsor from Victors & Spoils (now part of the Havas Group), Angel Chen from WPP's OgilvyOne, the fabulous Carolyn Everson formerly from MTV and Microsoft and now the head of global marketing solutions at Facebook and Jess Greenwood the former Contagious Magazine writer who is now at R/GA.Book reviews on Amazon US and Amazon UK have been astounding. I think we've had about 16 now and nearly all have been 5 Star.
We've sold out on the US site and our publishers are upping the ante to make sure people don't have to wait to get their hands on a copy.
That, plus the launch in London next week should see some additional exposure. I spoke at the Microsoft Trends Council last week, and I have had a number of queries about other speaking opportunities that you can see (if they come off) when I update my professional speaker page.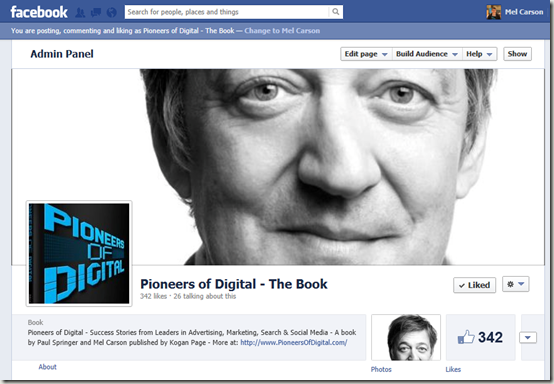 Stephen Fry on the cover of our Facebook Page
Lastly, we have started a 4 part series of articles for the IAB in the UK starting with this: What content providers can learn from Stephen Fry. They've kindly let us talk about some of the Pioneers and the lessons learned and are conducting a Twitter competition along with it too!
Can't wait to get to England next week to see family, for the book launch and to see clients.
If you've not got your copy of the book you can get it here, and if you have it please, please jot down a review on Amazon for us as they all help!