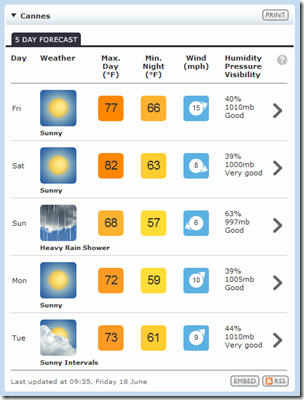 Setting off for Cannes via a weekend in Nice with my aunt and uncle which is handy.
It's been a long week, hammering down the filming schedule which I hope will be as engaging as last year – check out the below interview with Biz Stone from Twitter.
To see what we're up to, check out our dedicated Cannes Lions site, follow us on Twitter and fan us on our Facebook page.
Monday will be very cool as we're hosting the TED @ Cannes conference. Looking forward to meeting those guys!
That's it for now, gotta get to T5…