Keynote Speaker on Digital PR, Personal Branding and Social Media Strategy

Mel Carson is founder of Seattle-based Social Media, Digital PR and Personal Branding Consultancy – Delightful Communications
For more on his previous role at Microsoft Advertising and impact as a digital PR, social media strategy and personal branding keynote speaker at conferences on social media and digital marketing, see his professional biography.
Soon:
Pubcon – Las Vegas – Oct 2013
HTL Showcase – London – Nov 2013
SEM PDX – Portland – Feb 2014
SES – New York – March 2014

Recent:
SES – San Francisco – Sept 2013
SearchLove – San Diego – Sept 2013
SLCSEM – Salt Lake City – August 2013
BrightEdge Share13 – San Francisco – August 2013
Microsoft Research – Seattle – May 2013
DFWSEM – Dallas – July 2013
Pubcon – New Orleans – April 2013
Wunderman – Seattle – April 2013
Emerging Media Conference – Seattle – June 2013
ISS – San Jose – March 2013
SES – New York – March 2013
SearchFest 2013 – Portland – Feb 2013
Pioneers of Digital UK Book Launch – London – Jan 2013
Microsoft Trends Council – Redmond – Jan 2013
Possible Worldwide – Seattle – Dec 2012
SES Chicago – Chicago – Nov 2012
Online Marketing Summit – Santa Clara – Oct 2012
Seattle Interactive Conference – Seattle – Oct 2012
Pubcon 2012 – Las Vegas – Oct 2012
SMX East - Book Signing – New York – Oct 2012
Tradedoubler Advertiser Summit – London – Sept 2012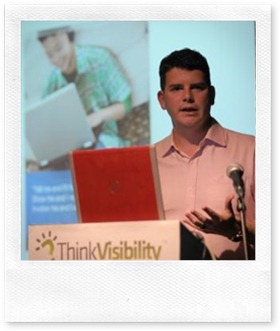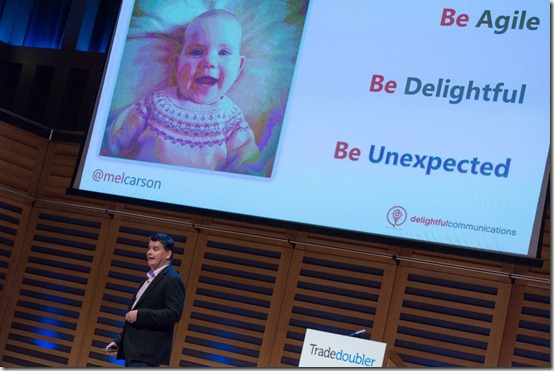 Impact as a Keynote Speaker on Digital PR, Personal Branding and Social Media Strategy:
"Great to meet you! Your session was brilliantly done and I learnt a lot from it: you speak well and your content was king." – Jeremy Vine – BBC TV & Radio Presenter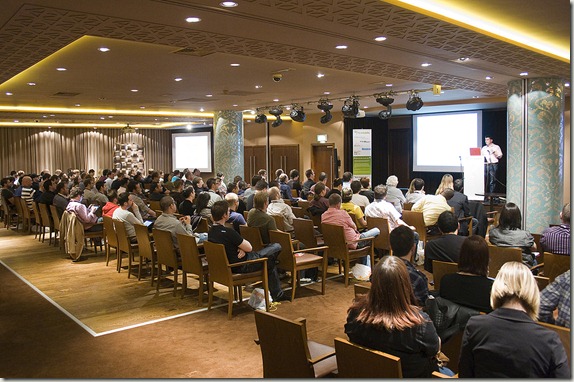 At SES London 2009, I interviewed David Naylor, the Founder of Bronco Internet, after the "Brand and Reputation Management" session — where he had said Microsoft's reputation had improved.  When I asked Mel Carson, who was then the Community Manager of Microsoft adCenter, to comment, he quipped, "So, the evil empire is slowly crumbling and is starting to be seen in a very positive light."
Carson's wit and candor were refreshing and I could see why Microsoft was winning friends and influencing people on his side of the pond.
More recently, I heard Carson, who is now Microsoft Advertising Community Manager, speak at SES London 2011 about "Social Media and the Marketing Mix."  He could talk a dog off of a meat wagon.
Carson uses knowledge, persuasion, and self-deprecating humor to "influence other individuals' attitudes or overt behavior in a desired way with relative frequency."
That's the definition of opinion leadership and Carson has become one of the opinion leaders in search and social marketing.
Greg Jarboe, President and co-founder of SEO-PR and correspondent for Search Engine Watch.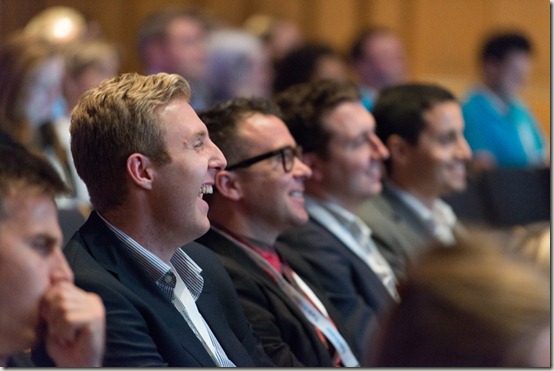 "Thanks for an excellent lecture on Microsoft and the future direction of interactive media in general. It's not easy to hold the interest of sceptical post-graduate student audience for six hours but you managed it, and there was universal approval.
The insights you give are invaluable for students looking to apply what they learn directly to their work environments.  At Birkbeck we will continue to engage with commercial organisations, an increasingly important part of our mission.  Look forward to working with you again soon.  Tim Priestman – New Media Course Director – Birkbeck London University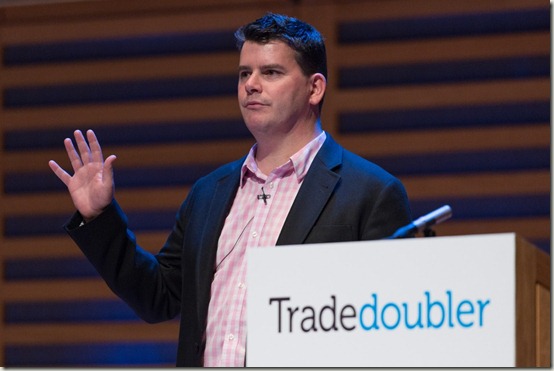 "Allow me to thank you formally for your participation at our event Your presentation had high impact on the audience of 60-70 senior marketing managers.
The event scored well overall and there were volunteered and complementary comments on your presentation.
You provide a glimpse into the future that makes me, and those who attended the event, stand up and take note." – Dr Stan Maklan – Cranfield Business School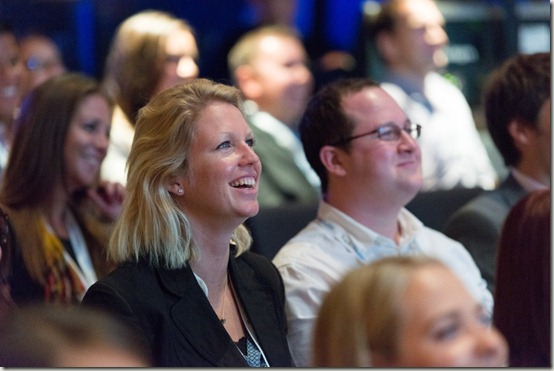 "I wanted to formally thank you for speaking with Travolution at the year's ABTA Travel Convention.
The slot was excellently researched and presented, and bringing Microsoft's perspective on new media and the changing business landscape to the travel industry was extremely well received.
The audience- nigh-on a 1,000 delegates- many in senior positions- rated the session extremely highly in post event feedback- and apart from the fascinating content, your personal style- authoritative yet engaging- contributed significantly to this.
Many thanks again, and we hope to work with you again soon." Simon Ferguson – Publishing Director – RBI Travel Group