Just been given the heads up on a new tool to make it easy to add a map and directions to a meeting request in Outlook 2007!
The guys at Multimap have built a mapping Add-In to Outlook which, with a few clicks, embeds a map into a calendar meetings, contacts and emails which saves time adding links and generates an "easy to access" map you can view or print plus find directions and transport links.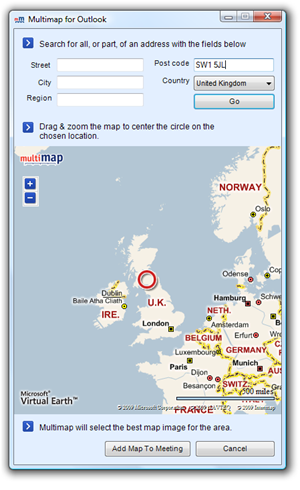 When you want to add a map just – you guessed it (!) – click on "Add Map" and a little box pops up.
Jot down the address or postcode and click GO.
Then – you guessed right again (!) – click "Add Map to Meeting" and that's it!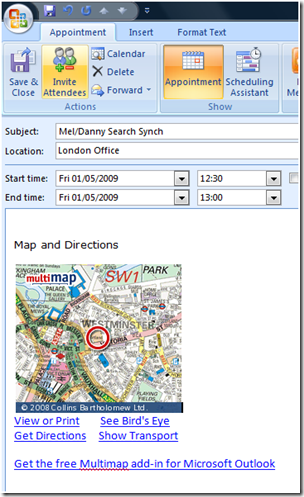 It also let's you click on the Bird's Eye view – my favourite feature so you can see exactly where I work!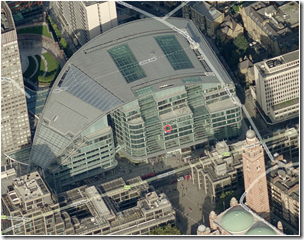 If you have Office 2007 check it out and let us know what you think!
Oh….and before you ask it works in the US too!