It's been quite a year! Getting laid off, starting my own business and publishing a book that has got great reviews!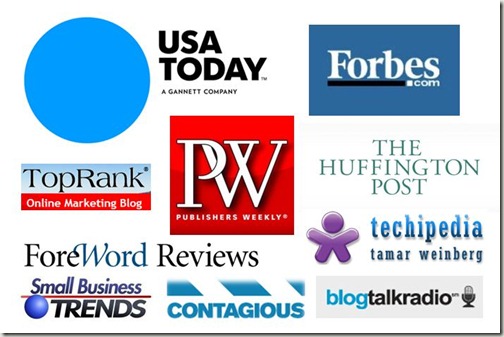 The book has been going well according to our publishers and we're very pleased with all the coverage we have got.
Check this lot out:
USA Today – "Pioneers of Digital makes for compelling reading about fascinating innovators. Their curiosity, passion, drive and enthusiasm for using technology in creative ways to help people connect and interact is both contagious and inspirational."
Forbes.com – 2012 The First Digital Election
The Huffington Post – Pioneers of Digital: June Cohen and How TED Talks Reached You via Online Video
Publishers Weekly – "If you embrace new media and the spell it has cast over advertising and the world in general, this may be your lucky day. Readers will feel like kids in a digital candy shop."
ForeWord Reviews – "Springer and Carson have done a commendable job of collecting diverse examples representing a wide array of fascinating applications while drawing general conclusions about digital innovation. "Our aim with this book is to inspire," write the authors. Most readers will find Pioneers of Digital does exactly that."
BlogBusinessWorld – "This book will guide you on a digital voyage around the world, across platforms, and many disciplines as you learn from the successes of the true pioneers of digital."
TopRankBlog – Pioneers of Digital: How Vanessa Fox Helped Google and SEOs Realize They Were a Perfect Match
SmallBizTrends – "Readers interested in social media or seeking interesting business people for professional inspiration will be more that satisfied. Ultimately read Pioneers of Digital to know what it takes to truly stand out in your field."
Techipedia – Pioneers of Digital: How to be Part of the Next Generation of Internet Entrepreneurs
Contagious Magazine – "The book provides an interesting series of anecdotes focusing on excellent work and success stories along with the lessons that can be learned to have an impact on the digital industry and the wider world."
If you have read our book, we'd love you to add your thoughts to the other reviews on Amazon US and Amazon UK.
Thanks so much to everyone for your support this year.
Here's to a fantastic 2013 for everyone!
Liked this blog post?
Subscribe to the RSS feed or to email updates!