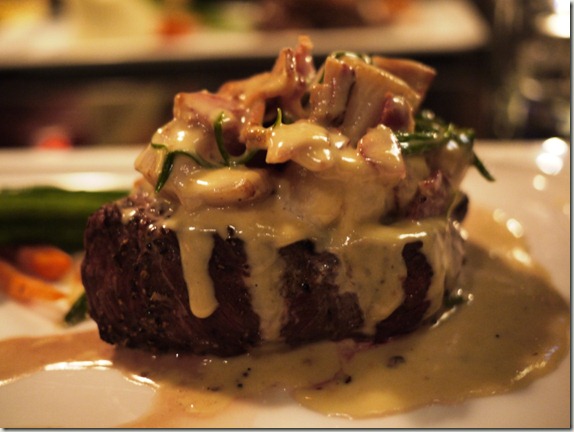 Another highlight on our trip to Victoria was dinner at steak and seafood restaurant, Nautical Nellies.
We started our meal with crab cakes the Ashley described as, "The best I've ever had!"
We'd asked our waiter (or "server" over here) what he recommended wine-wise as I wanted to try some local Canadian vintages.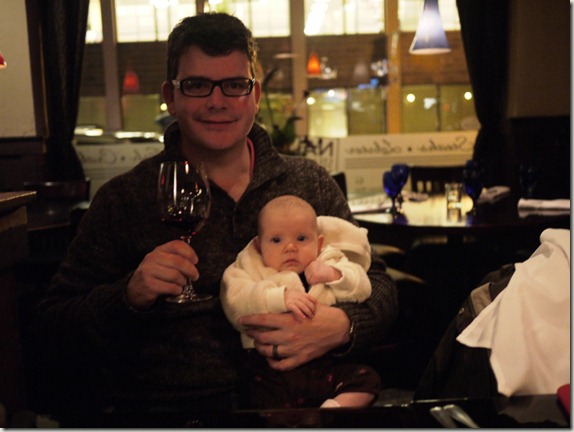 Ashley was not impressed I was asking, but the guy swore we'd love the pinot noir from Cassini Cellars and it was delicious. You can buy it from the winery for $20 a bottle which is way worth it given the prices we were charged down in Oregon!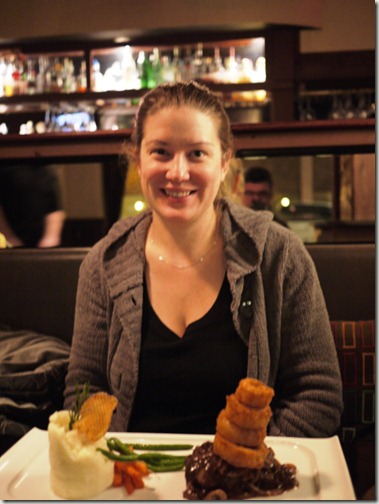 The food got better and better. Ashley went for a sirloin steak in a wine sauce and a mountain of perfectly cooked onion rings.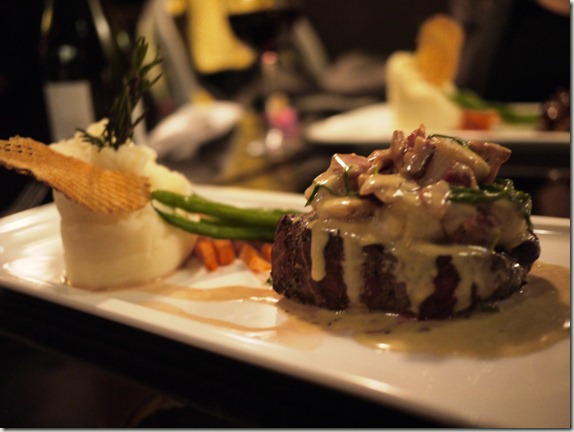 And I plumped (literally) for a huge, perfectly cooked steak with a creamy bacon and scallop sauce.
Just divine!
The manager had bent over backwards to get us a seat where we could have Maggie near us, and I had pointed out that their Foursquare deal was out of date by about a year, so we were nicely surprised when they said dessert – cheesecake – was on them.
We walked out with change from $150, which given the quality of everything we experienced was fabulous.
If you're in Victoria and need a GREAT place to eat, then try Nautical Nellies, they have an oyster and sushi bar too, so there's really something for everyone!
Liked this blog post?
Subscribe to the RSS feed or to email updates!