Exactly one year ago I wrote this.
A day later I called up Matt McGowan to get some advice (and a pep talk) and the guy was so generous with his time (and a free ticket to the SES digital marketing conference in San Francisco the following month) that that conversation has been etched in my memory ever since as a pivotal moment in me deciding to set up my own company.
I first met Matt in 2008 back in my Microsoft adCenter days at the SES conference in London and have got to know him, not just industry colleague but as friend. You know, that smart funny guy you make a beeline for across an expo hall at drinky time? That guy who'll always make time to chat even though you can see he has a million things going on on the first day of a conference.
Today I'm kind of repaying Matt's generosity that day we chatted after I'd been laid off from exactly 7 years at Microsoft, by publishing this interview with him about his recent amicable departure from the Incisive fold.
You see, Matt is one of the REALLY nice guys in search and social who has helped companies build their brands and individuals make names for themselves, but he's always done it without so much of a toot of his own horn.
Always found rushing about at conferences with his phone clamped to his head fielding calls, fixing things, making connections and organizing great nights out after the expo halls went dark, he's done it all with good humour and an endearing self-effacing nature.
When I spoke to him yesterday about his recent resignation from Incisive Media, he said he didn't want to make a fuss. But I suggested that he'd touched so many careers in his tenure at Incisive that people would want to know what happened AND that he might have some advice for us all from lessons learned from his global business experience.
The resulting interview is below. Take a read, know he's "all good" (as is often used to describe a positive outlook on like in the US of A), and maybe learn a few things….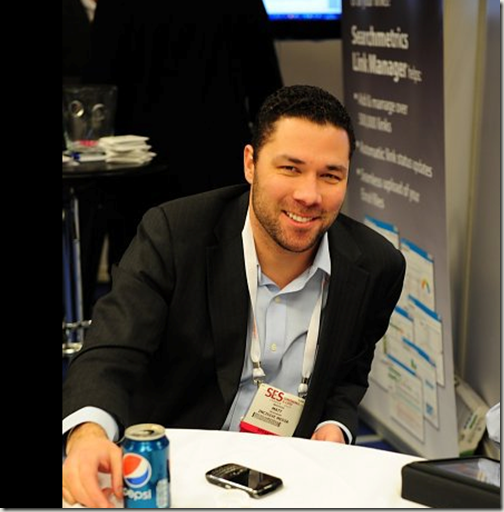 So what's the story Matt? 30th of June was your last day at Incisive? What happened?
After 7 years (to the day) Incisive Media and I came to a formal agreement that allowed me out of my day to day operational responsibilities at the company.  This development was triggered by my decision to want and try something new, and it fit well with Incisive Media's mid and long term plans.  My decision to resign my role was not an easy one as my former team and the business I was responsible for are absolutely fantastic and extremely important to me.
The digital landscape has changed dramatically since I started with Incisive Media back in June 2006 and I plan on taking the summer and fall off to explore new opportunities.
So nothing sinister right? You're leaving on good terms?
Only the best. Tim Weller, CEO at Incisive Media and who founded the business with James Hanbury and Nick Rapley, and his team and I are on fantastic terms – which was extremely important to me. After 7 years the team at Incisive Media feels like, is, family and I don't see that changing anytime soon. 
And what about Search Engine Watch and ClickZ? They're still carrying on their great work right?
ClickZ.com, SearchEngineWatch.com and the global SES Conference and Expo Series are in the best of hands. It is sometimes forgotten by many in the industry that these brands have been under the tutelage of Mike Grehan, Publisher of Incisive Media's Interactive Marketing Portfolio, and his team for much of that last year. Moreover, Mike has been with the company for over 5 years. It's safe to say he knows the business intimately.
If you don't know Mike? He wrote one of the first books on Search Engine Marketing (and currently writing his next), he is an expert on information retrieval, has been cited many times in mainstream and industry press, and speaks at many events including invite-only internal events at some the largest players in the space. I have the utmost confidence in Mike and his team's skills and their dedication to excellence.  
What were the most valuable lessons learned from your 7 years at Incisive?
Tough question… though something I look forward to thinking more about it this summer as I take some time to decompress, understand what it is I have accomplished, what it is that motivates me, and what it is I want to do next.
Some early thoughts include and please remember its only been two weeks since I resigned my role as Managing Director of Incisive Media's North and South America business and the global Interactive Marketing:
Lead by example.
Be honest with yourself, you team, and your clients/customers.
Deal with problems immediately, before they snowball. 
Ask lots of questions. 
Leave you pride at the door (you can learn something from everyone, have the strength to listen).
A clear corporate communication strategy is vital. 
Believe in the work you do, your reputation is defined by it (that and how you treat others).
Be good to people –> it takes a village.   
Don't forget to thank your family for their support, it is invaluable.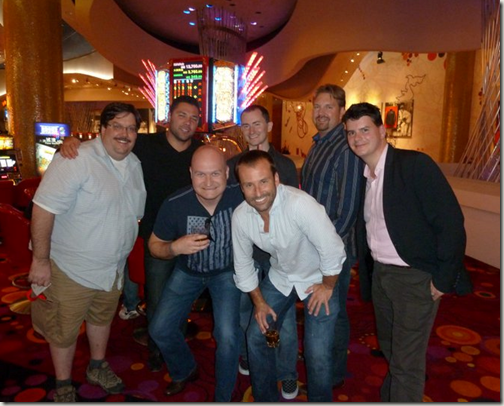 Legendary night out in Macau after SES Hong Kong with Bill Hunt, Lee Odden, Aaron Kahlow and Brent Payne
What's next?
It is an exciting world we live in.  Digital is quickly becoming ubiquitous, and with that opportunities abound.  I am looking more at those area's that are in the state of disruption than those that are crowded and selling based on some optimization. In that vein, and in order to keep my feet firmly planted on the ground while I look for full time employment, I have accepted advisory positions with:
– The Online Marketing Institute, which is catering to the knowledge sharing and level setting needs of the online marketing and advertising industry (education and helping marketer's do their jobs better has defined my career this last decade);
– Web Congress, an event business that serves mostly a hispanic and latino audience, is dedicated to education, and is based in one of my favorite favorite cities, Barcelona;
-  BtoBeacon, a recently launched resource working to define and educate the BtoB marketing industry;
and of course…
-  Incisive Media, where I am now an advisor to the CEO and Board of Directors with no operational responsibility. 
Where can you be contacted if a reader wants to tap into your vast knowledge?!
If you have ideas for me or just want to talk marketing, advertising, and technology please do get in touch…
Twitter –> @Matt_McGowan
LinkedIn –> McGowan
Google+ –> Matt McGowan
Please join me in thanking Matt and wishing him every success in the next leg of his professional jaunt in digital!