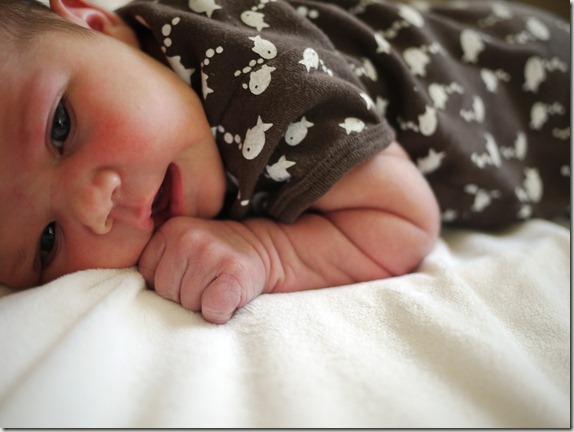 Maggie is one week old today and it's been a fun-filled few days for our little girl since she was born….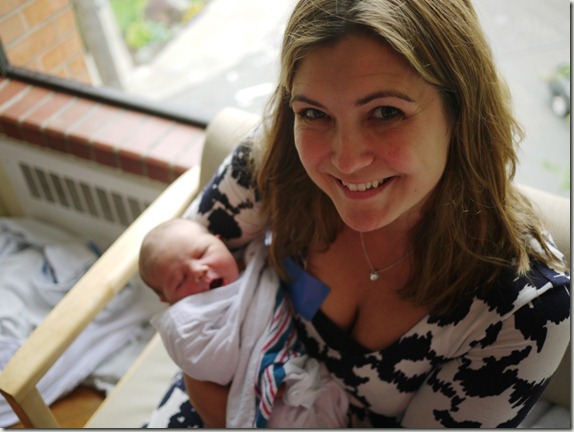 She met her doting Auntie Aubrey….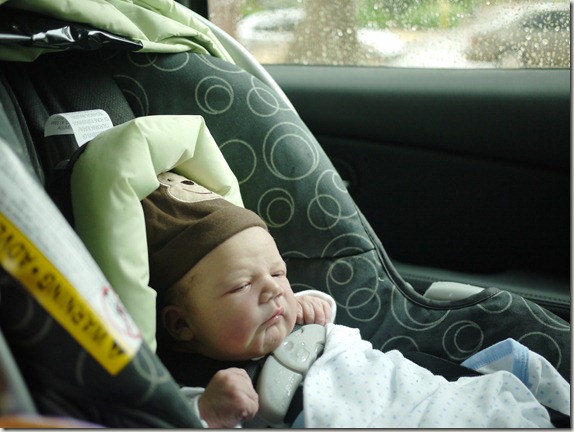 She had her first car ride in the rain as we left the hospital exactly 24 hours after she was born….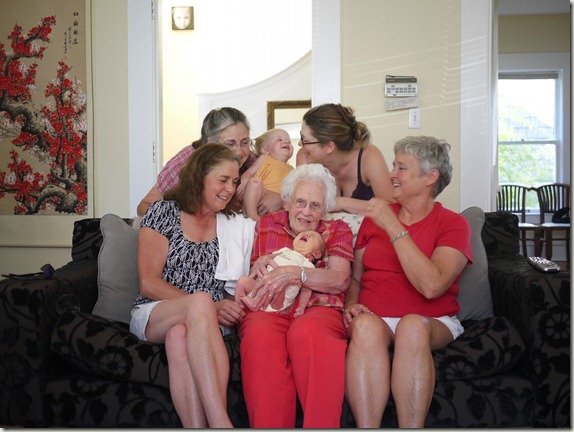 She met her cousin Julia, grandma Nancy, great grandma Betty, and great aunts Libby and Pam, singing her joy at the top of her lungs.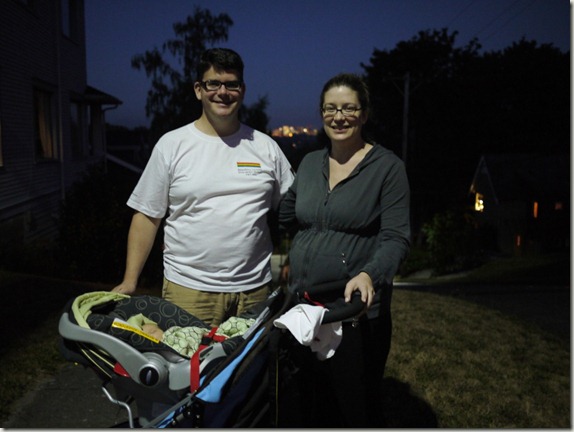 She went on her first walk with mummy, daddy, Jewel and Michael….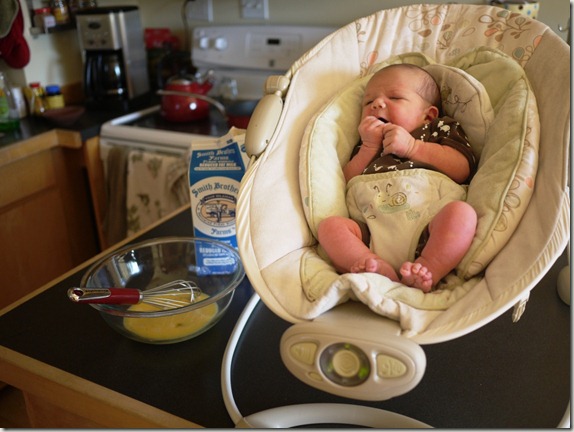 She helped daddy cook eggs for mummy….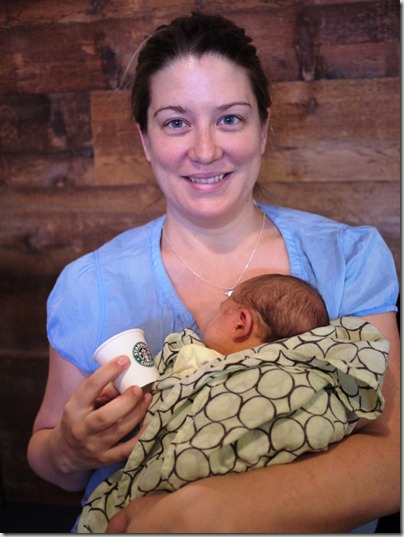 We took her to her first coffee shop after a successful doctor's appointment where she was given an A1 bill of health.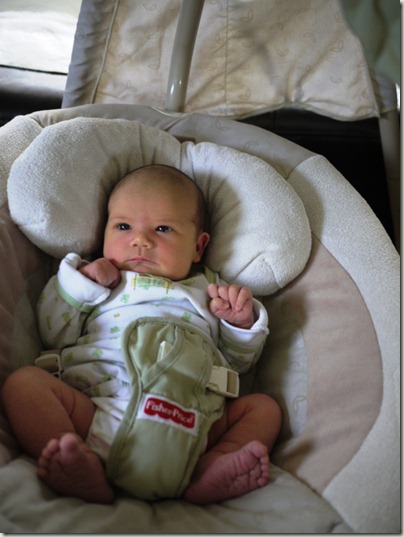 She swung….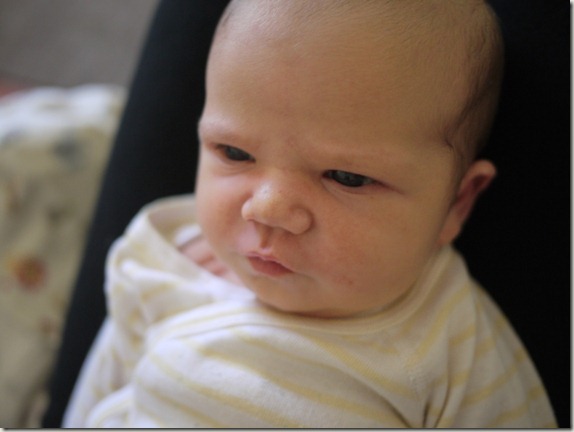 She contemplated….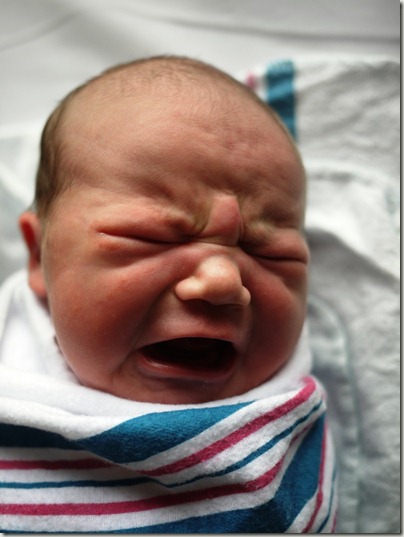 She wailed and….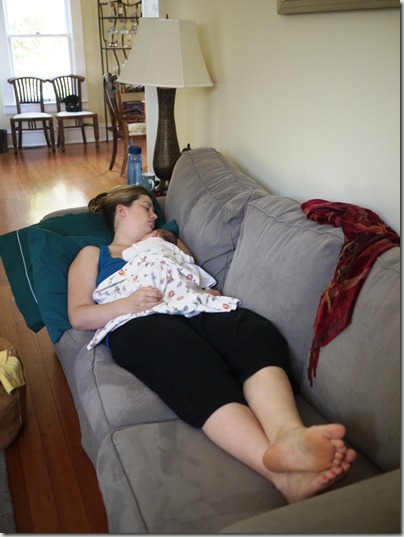 ….she slept.
It's been quite the most amazing and exhilarating week of our lives, and what makes it all the better, is knowing we have the rest of our lives to get to know and love this little bundle of fun even more!
Thanks so much of all the kind words of welcome and well wishes. So nice to know there are so many people around the world supporting us on our trip through parenthood.
If you've not had enough of a Maggie-fix, there are more photos on Facebook!
Liked this blog post?
Subscribe to the RSS feed or to email updates!