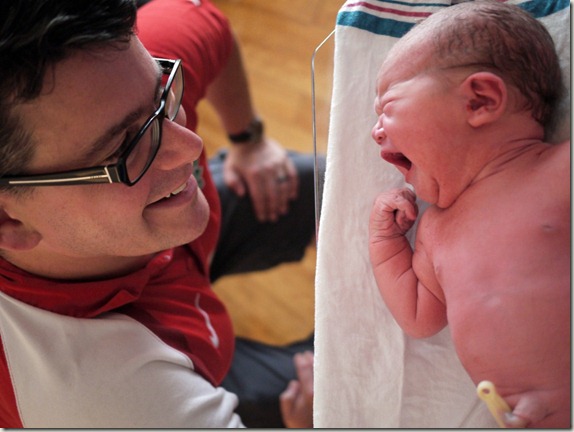 Not only did my beautiful wife do the "sister-toast" at her sister Colleen's amazing wedding yesterday – which included a flash-mob dance routine which she carried out in pre-labour – but today she blessed the Carson/Seffernick family with a beautiful baby girl without so much as an ibuprofen!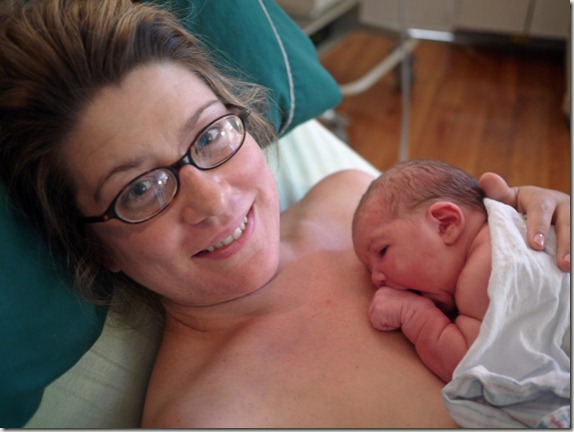 An absolute trooper, Ashley spent nearly 20 hours persuading Maggie to make an appearance with the fantastic help of her sisters, Colleen and Aubrey, mother Nancy and the super-talented Chrissy Karlstrom.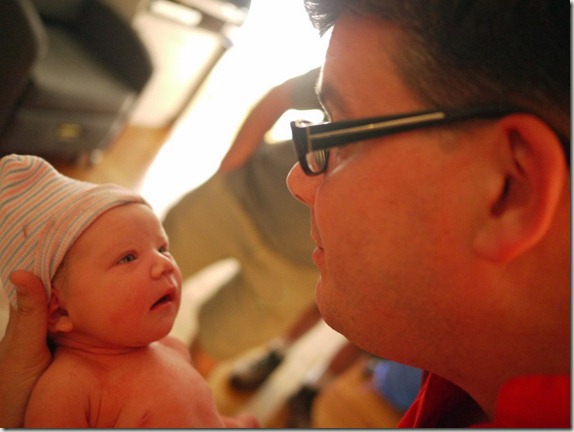 Maggie is a healthy 9lb, 21.5 inch beauty with long limbs and big, crinkly feet.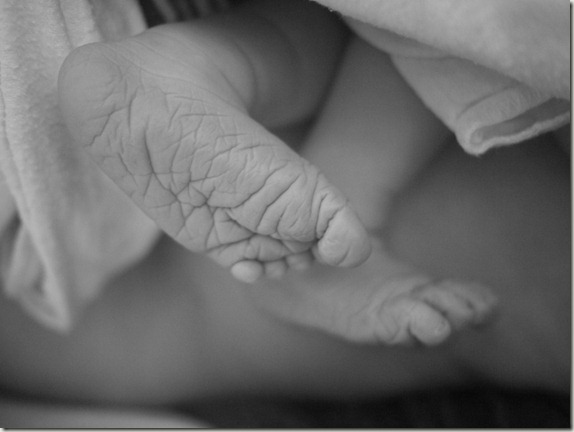 She's taken her first bath, listened to her first song – "Play Me " by Neil Diamond – which Ashley and I sang to her every day for the last 3 months – and now, thankfully, she's having a kip and so is my incredible wife.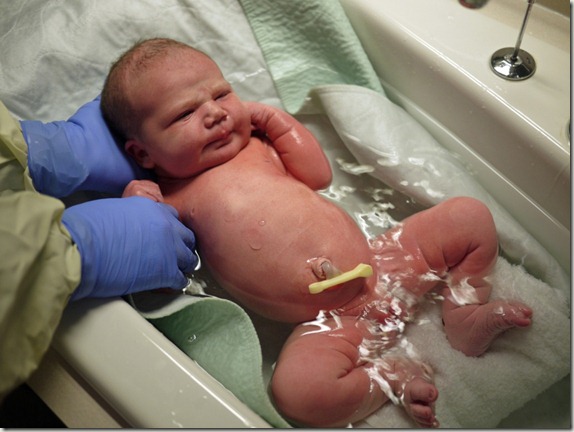 People warned me that this would be the most awesome experience of my life…….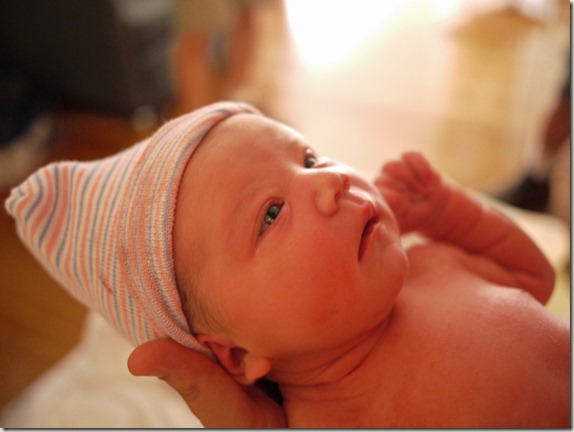 ……..and they were right!
I used to think I was lucky sharing my life with one gorgeous lady, but now there's another and we're a family.
Today, August 21st at 3.35pm PST, I became the luckiest guy I know.
Please join me in welcoming Margaret Jane to the world!
Liked this blog post?
Subscribe to the RSS feed or to email updates!