When the Windows Phone launched a couple of weeks ago, so did a new service from Microsoft called My Phone.
I'd been using it for a while in Beta but the update has really got my attention because of some very cool features.
How about if you've misplaced your phone at home or left it on a train? Bloody annoying isn't it!
The way My Phone works is to synch all your photos, docs, texts etc etc with the cloud under your Windows Live ID AND your phone's last known location: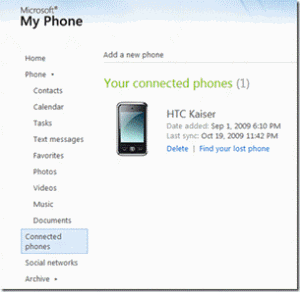 Here's what the website looks like now I'm signed in. On the left is a self-explanatory menus of all your phones bits and pieces that have been backed up.
You can see my phone was last backed up last night – you can set it to synch automatically.

Click to find your lost phone and you're presented with a "See map" option:
Up pops a Bing map with where my phone was when I synched last!
You'll also notice some premium features being trialled to: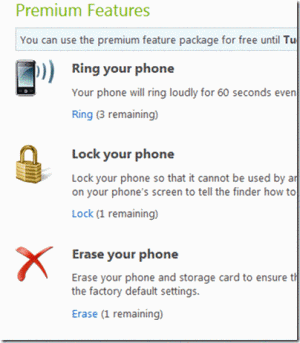 You can have the system ring your phone and it'll work even if the phone is set to silent so no worries there!
Locking the phone is easy but obviously be careful with Erasing – last resort for that one.
To sign up go to: http://myphone.microsoft.com
More on other features next week!