You may remember the contest I posted last week? Well the votes are in and I'm please to announce the winners are:
Matthew – AKA http://www.twitter.com/screename for "I'm A Graphic Designer" – good luck with the course and remember, there's lots you can be learning while you're working at McDonalds too!!
Gary Robinson – for "I'm A Socialist!" – very clever play on words! Maybe Matthew could mock up some T-Shirts with his new found graphic design skills!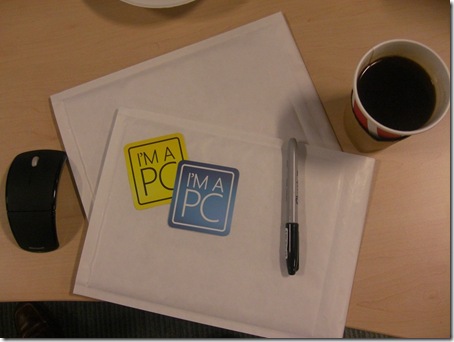 All I need now are your addresses, so contact me through my contact form and I'll send the prizes out ASAP!
Thanks for everyone who participated! 
And please….no Kate Winsletesque acceptance speeches! 🙂
Liked this blog post?
Subscribe to the RSS feed or to email updates!