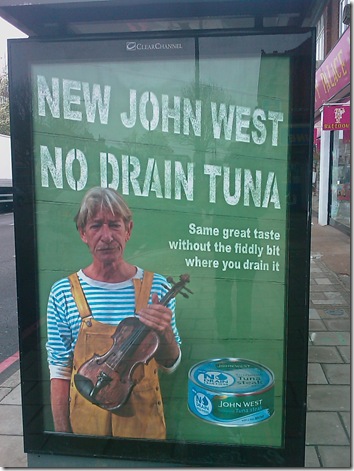 Spotted this ad for John West Tuna near my flat at the weekend. I'm not sure what the bloke with the fiddle is all about but my eye was drawn to the USP – "No Drain Tuna"
Now they've obviously done some market research and found that some consumers are reluctant to buy their product because it's too "fiddly".
(I think I've just got the fiddle reference while writing that last sentence…………groan!)
But is our time so precious that we're now looking to save a few seconds while opening a can of fish?
Maybe it's because we're too busy blogging and tweeting?
I'll be "trawling" your comments for an answer soon I expect!