The Windows Live Search team in the UK have launched Big Snap II at www.BigSnapSearch.com
In partnership with leading UK retailer John Lewis they're offering 24 prizes per day from £25 up with daily £500 prizes.
One lucky winner will walk away with a £1000 shopping spree every week!
The idea is to drive awareness of Live Search and to increase leads for advertisers who advertise on Microsoft adCenter.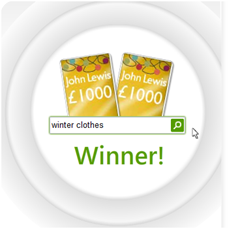 The first campaign, earlier this year, saw searches grow by a 3rd during the 8 week period and this one will be running till 5th January to take advantage of the Christmas buying season!
The game is based on the card game Snap!
The way it works is that consumers search for product and services and Live Search generates random cards at the top of the page.
If the cards match that's a SNAP!!
If they don't you LOSE – simple huh?
As my colleague Marie Thirwall says: "BigSnapSearch.com was a hugely successful mechanic to increase consumer awareness and understanding of all the cool features we have built into Microsoft Live Search. By engaging consumers in a fun, rewarding way we managed to double our search volumes, reaping huge rewards for our advertisers."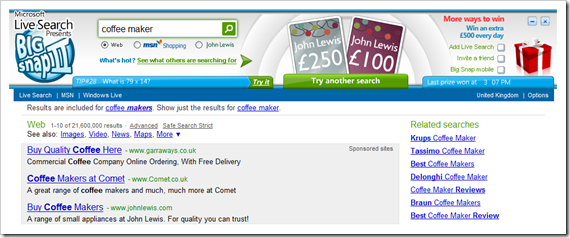 Check it out at www.BigSnapSearch.com
Liked this blog post?
Subscribe to the RSS feed or to email updates!