http://alpha.search.wikia.com/
OK so it's only just launched, but the results are pretty bad. I'm struggling to understand the benefits to be honest. But as someone's just commented at DaveN's blog, Rome wasn't built in a day. However I'm sure the Roman's had better foundations!
I just tried to add an article but it crashed on me 🙁
From About Wikia Search:
"We are aware that the quality of the search results is low." – No sh*t!
"…before we start, we have no user feedback data. So the results are pretty bad. But we expect them to improve rapidly in coming weeks, so please bookmark the site and return often." – OK…..
They have picture results returned too – not sure who the guy on the right is!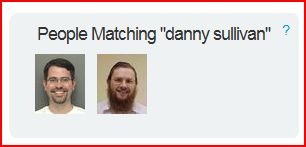 Will revisit soon….
Liked this blog post?
Subscribe to the RSS feed or to email updates!