Now smashing through the five million views barrier on YouTube in just a couple of weeks, is a spot from Richard Branson's Virgin America that (successfully) hopes to entertain and make the whole safety video thing a little more lean forward than go on auto-snooze.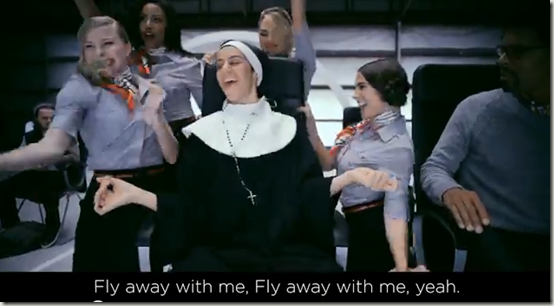 I'm always insisting that companies need to do a little marketing that's unexpected, and although this is spot on for the kind of thing you might expect from Virgin, the fact that it's about something as serious as aviation safety, just gives it that extra little edge.
I've never flown Virgin (and I've just got Gold MVP on Alaska Airlines so I might not get to try them in the short term), but this should keep their passengers happy and smiling for a while.
Wonder how long it will be before they gives us the next version?
Liked this blog post?
Subscribe to the RSS feed or to email updates!