And we're not talking Freddie, Brian, John & Roger here!
Following on from my post yesterday about hordes of us shopping online during the Queen's speech, her highness has reacted by launching her own channel on YouTube.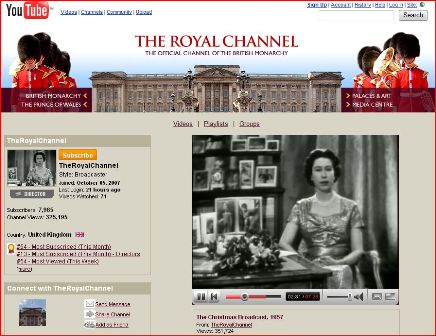 The Royal Channel already has 8k subscribers, and shows herself is adapting to changing times by reaching out to the yoof of our nation, and giving all 3.7m of us who will be rudely bargain-hunting online while she's on the box, a chance to catch her thoughts at our own convenience.
I hear she's considering Facebook, Twitter and Windows Live Messenger chats next 🙂
Liked this blog post?
Subscribe to the RSS feed or to email updates!