I wrote about the great experience we had at TEDxSeattle the other day and now the videos are up on YouTube!
This was one of the entertainment highlights of the day for me that the assembled throng marveled at and gave the first standing ovation to.
Jarle Bernhoft  is from Norway and generates the most incredible "retro-soul" sound as a one-man-band through great playing and a clever sequencing of beats, notes and crisp, clear vocals.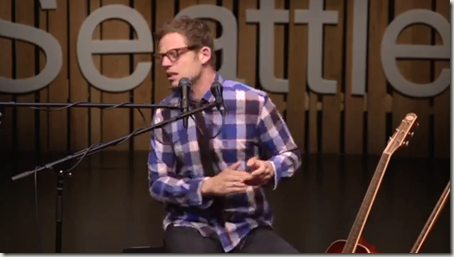 Jarle Bernhoft  Lost in Music
Stop whatever you are doing and spend the next 12.32 minutes watching this incredible performance.
Click Here if you can't play the video above.
Liked this blog post?
Subscribe to the RSS feed or to email updates!