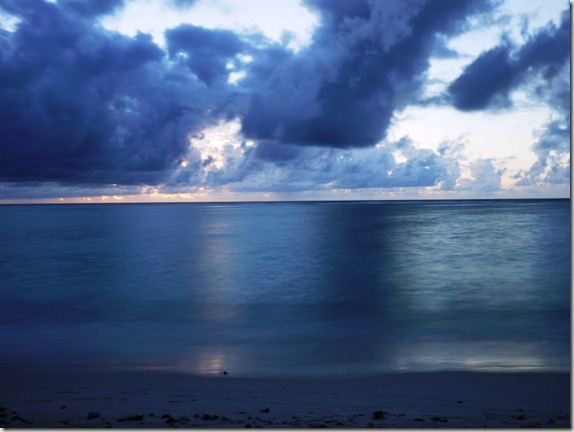 Sunset at the Beach – which is not 50 yards from the Pallagino
Reposting our Tripadvisor review of Rajen and Sandy Daswani's B&B FeastOfMauritius.com as we believe it's a bit of a health hazard. Our fellow guests felt the same and more recently someone has posted about the filthy rooms and sick children.
It's a real shame when businesses try and game the internet with false promises, attracting people from miles away only to deliver far below expectations when they've taken all your money.
Guess we should have known better. Would love to know if you've been duped by shonky reviews, misleading descriptions and had a less than fantastic holiday experience?
From our review:
My wife and I have just returned from a 2 week stay in Mauritius and we opted for the half board bed, breakfast and dinner deal at the Pallagino having read all the very positive reviews and being avid foodies ourselves.
Maybe they were having a bit of an off period, but we came away quite disappointed overall with our experience at Pallagino.
The family is perfectly nice, and they were very accommodating and sensitive to my wife who wasn't feeling very well due to being pregnant.
But before you commit to flying for 12 hours from Europe to stay there, there are some things you need to know.
Communication – when you email Sandy at the email address on their website you are not communicating with her. It is her husband Rajen who spends much of the day drumming up business on the internet. We thought this a little misleading as the emails are signed "Sandy" and there is a big difference in perception of who you're dealing with. We thought we were communicating with Sandy the celebrity chef, not Rajen the part-time marketing consultant. I think they need to be more honest here.
Location – the guest house is NOT "beachside" or 50 meters from the beach at Flic en Flac as some of their marketing and reviews suggest. It is 2 and 1/2 blocks from the road you have to cross to get to the beach. To be exact (I took my GPS with me) it is a 240 meter walk. Don't expect landscaped gardens either. Mauritius is peppered with a lot of building work and half built houses and the road Pallagino is on has quite a bit going on including a building site opposite and next door, scrub which was dangerously set alight while we were there prompting the fire brigade to be called! The villa is secure but don't expect awesome views from the balconies.
The pool – we didn't use it once as it appeared not to be cleaned very regularly. The automatic cleaner was sometimes on but the filter and pump were often switched off. As a result the water was left stagnant and unappealing.
Cleanliness – on arrival we found quite a lot of stray hair on the floor and mats around the bed and the bed sheet did not fit properly. To our amazement we discovered the rooms were only cleaned every 3 days excluding weekends and holidays. We had to remind Rajen and Sandy it was cleaning day and found out fellow guests only had their room cleaned twice in a 9 day stay! The literature says it's for "environmental reasons" but it smacked of cost cutting to us. We didn't expect sheets or towels changed every day, but it would have been nice to have the room swept and freshened every day.
Water – we only had hot water for about 4 to 5 days of our stay as there were problems with the boiler. No explanation was offered until we asked. No real apology either. We had to go down on multiple occasions to ask for the pump to be turned on in order to shower. The shower was shabby and the shower tray was cracked and about to burst. We had to straddle it to avert disaster!
Food – the dinners were good and sometimes very good. Every evening we sat down to "cocktails" – I passed mostly on those and stuck with beer – dinner was then served buffet-style and included a different thing every night – Indian, creole, Chinese and even spag bol one night. There were no real howlers but we were disappointed by the lack of fresh seafood. Some appetisers were dished up while we discussed our days, but the prawns and calamari tasted like they'd be frozen prior to being heated up. There were no desserts as such other than the odd bit of cake or ice cream. One night we were told there was no dessert but my wife asked for some ice cream which was promptly served up. Rajen's after dinner liquors were a highlight and came in a variety of flavours including chocolate, hazelnut and kiwi.
Breakfast was a huge disappointment. It consisted of cereal, watered down juice, sliced bread, yoghurts, plastic wrapped orange burger cheese, processed meat and instant coffee. We got a fried egg if we asked for one, but after a week started going to the patisserie down the road and buying our own food for a bit of variety. Meats were served up days on end; even though it was obvious no one wanted it. Sliced bread went hard after a couple of days and had to be toasted.
Very sad given we were sold on the culinary aspect of the guest house. We expected more given their tagline is "5 star holidays at 1 star prices." If I was promoting gourmet cuisine in a former French colony that makes its own coffee, I'd be serving fresh French bread, real coffee, pain au chocolate, croissants, fresh fruit salad, and offering a different cooked option every morning.
On another note we asked to put the nice cheese we'd bought for breakfast in their fridge and it was put in the drinks fridge where Rajen kept the beer and wine. At lunchtime one day I asked to have a beer and discovered they turn the fridge off at night, obviously to save money, so our cheese temperature had been going up and down like a yo yo. A possible health risk, it could have had devastating results for my wife if I hadn't found this out.
Tours – Rajen will organise tours around the island for you. But you can get much cheaper – although not private – options in town from any number of operators. They recommend TiCabo for diving but I used Sea Urchin in town who were £4 cheaper for each dive and quite brilliant!
Some reading this might ask why we didn't complain while we were there. When we arrived we were exhausted after a 12 hour flight so ignored the hairy room and cleaned it up ourselves. Also before we had even put our suitcases down we were asked for the other 50% of the money we owed, having paid a huge deposit a few weeks earlier. It meant it was difficult to say too much as we had little recourse as we'd already paid for the whole stay. Also as we ate with the family every night, we did not want to sully the atmosphere.
As I said at the start of this review; the place is affordable and the family perfectly congenial, but you need to be aware that it isn't anything like 5 stars. More like 3 at best.
We hope the family will take this feedback as constructive criticism and make a little more invest in the whole operation to live up to the expectations they set.
All in all we had a great time in Mauritius; the people are very friendly, the beaches lovely, the diving excellent and the weather divine.