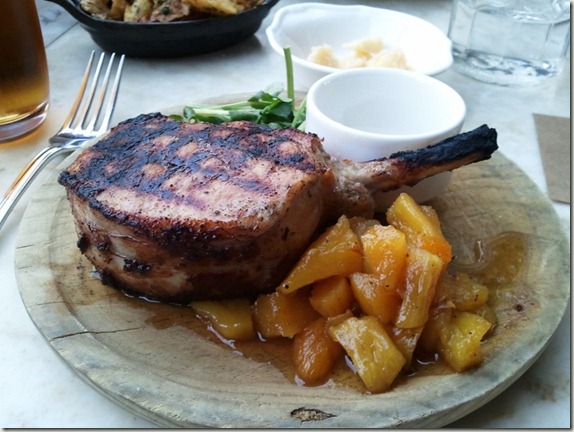 Pretty Chop from The Standard Hotel
Have a few Taste posts backed up now because of all the hectic travelling, but this was one of the best meals I had in NYC this month with the fabulous Kristen and Jamie from MediaVest.
New York's Standard Hotel, Restaurant and Beer Garden down near Soho House does these enormous chops, with a delightful fruity (mango I think) accompaniment.
Look at the size of it!
Seriously the more I eat out in America, the more I realise how stingy UK eateries can be with their portions, especially when it comes to meat and seafood.
Thoroughly recommend going there. Don't expect to be able to get the draft beer the beer garden patrons are sipping though,  because they don't serve it in the restaurant……which was the only shame about the place!
Liked this blog post?
Subscribe to the RSS feed or to email updates!