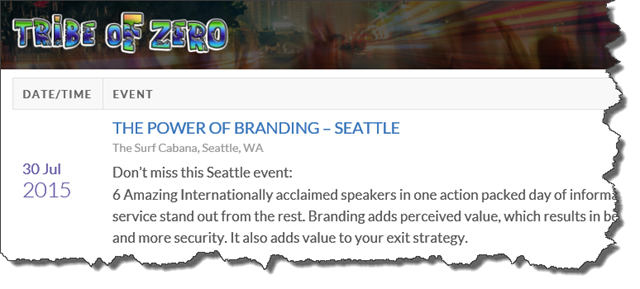 On 30th of July 2015 you'll find me at Surf Cabana speaking at Tribe of Zero's Power of Branding event here in Seattle.
I'll be speaking on Personal Branding Strategy and how to stand up and stand out in your niche.
Looks like a great line up of speakers and at just over $100 a ticket I think it's a bargain.
Register here: http://tribeofzero.com/events/thepowerofbranding
And get $30 off the price of a ticket using my exclusive code: MEL307
Hope to see you there at the end of the month!
Liked this blog post?
Subscribe to the RSS feed or to email updates!