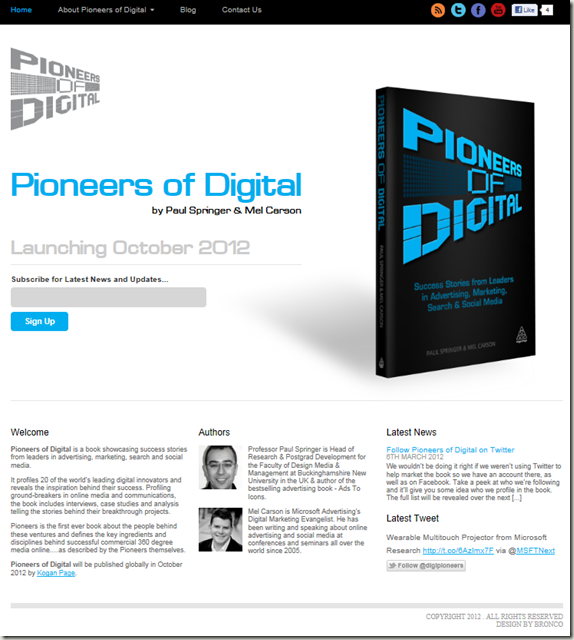 Overjoyed to announce that the website to accompany our book Pioneers of Digital has now officially launched.
Designed by Kean Richmond who works for the fabulous Dave and Becky Naylor at Bronco, a UK-based Web Design and Search Marketing agency, the site includes the usual "About" areas and also an advertising blog where we'll be writing about our adventures writing the book as we run up to launch in October 2012.
We'll be adding sections highlighting each of the pioneers too, plus a video gallery which should make it a useful, informative and engaging place to get some digital inspiration.
Do take a look and let me know what you think and thanks again to Kean, Dave and Becky!
We're also building up a following on Twitter and Facebook, so you can pick up all our news there too!
Just putting the finishing touches to the book now, so stay tuned!
Liked this blog post?
Subscribe to the RSS feed or to email updates!