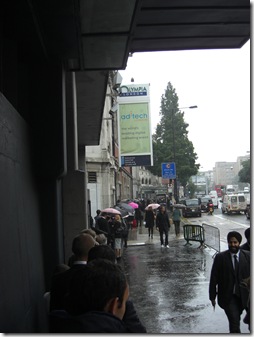 This was the queue in front of me to get in at 10.30am!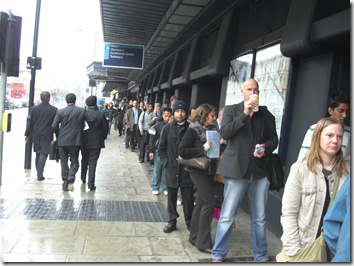 This was the queue behind me!
Luckily I was speaking in 30 mins so I called Karen, our marketing manager, who smuggled me in under a blanket…..which was nice!
It was a bit of daft organization though with so many people trying to get in out of the rain! Hope they fix that for next year…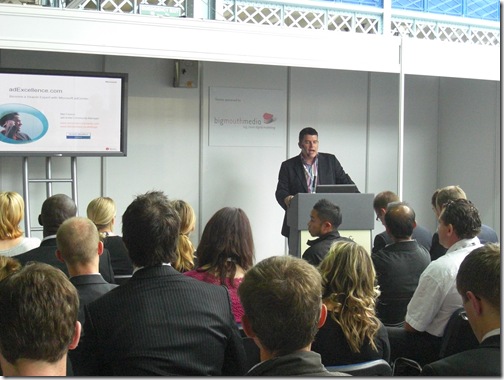 Me speaking at the show about adExcellence! Are those Andrew's teeth behind me?
ad:tech did have a different feel about it this year.
Maybe it was our stand, which I thought was awesome, and the fact that it was a real coming together of the folks from search, display, mobile, Atlas and drive PM under the big happy family brand we now call Microsoft Advertising!
Having been in the online advertising game for 8 years it was great to meet up and natter with so many old faces and friends.
I promise to set up and Looksmart and 24/7 Search reunion soon!
Liked this blog post?
Subscribe to the RSS feed or to email updates!