New from the US, these Windows Phone ads really sum up how my wife feels about me and my device.
Here's hoping I can start living my life again…..
BTW – I was at the launch of the phone 7 on Monday.
As Ashley Highfield said on stage, it was "high risk" having Stephen Fry show up, but it seems to have done wonders to draw attention to the wider smartphone/tech ecosystem, especially as Stephen's all about "biodiversity" in the technology space.
Listen to this excellent Guardian Tech podcast from the event by Jemima Kiss and Charles Arthur
And he most definitely didn't get paid!!!
Here's a link to my photos from the front row of the Windows Phone Launch and my fave below: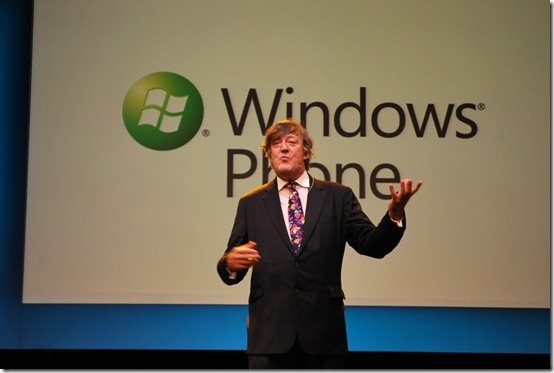 Liked this blog post?
Subscribe to the RSS feed or to email updates!