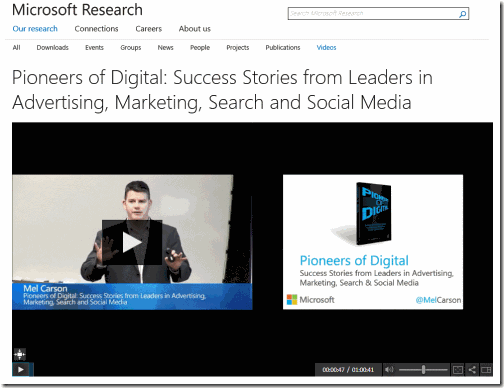 Was asked to speak at Microsoft Research a few weeks ago and they've uploaded it to their site – Pioneers of Digital Microsoft Research
I've also been posting other stuff to the Delightful Blog, like this interview with Kristy Bolsinger who gives some really smart advice on how brands should be thinking about social media strategy versus tactics and what to measure.
Embedded the video below too:
There's an awesome interview from Cannes Lions with Jack Black to watch, and a piece I wrote on Michael Dubin and One Wipe Charlies from Dollar Shave Club – one of my go-to places for digital thought leadership.
Lots going on with the business to. Personal Branding, speech writing, social media etc etc
Oh and the sun has been shining in Seattle for over a week!
What's new with you?
Liked this blog post?
Subscribe to the RSS feed or to email updates!