Just over 3 years ago my wife and I got the fabulous news that her sister Colleen had gone in to labour.
We were living in London at the time, so the anxious wait to see what Colleen and her husband Josh had produced – boy or girl – was exacerbated by the 8 hour time difference.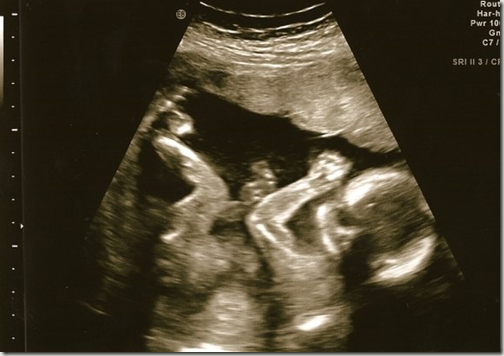 Colleen and Josh's Miracle
When the phone eventually rang, we found out that there were complications.
Colleen had given birth to a beautiful baby girl they had called Julia, but Julia had inhaled meconium and had been rushed to Children's  Hospital in Seattle to be hooked up to an ECMO machine, a piece of (very expensive) apparatus that was helps make the heart and lungs work when using a ventilator has failed.
I won't dwell on the ensuing 18 days (many more than most patients spend hooked up to the machine) but suffice to say a true miracle happened.
Julia, slowly but surely, started to pull through.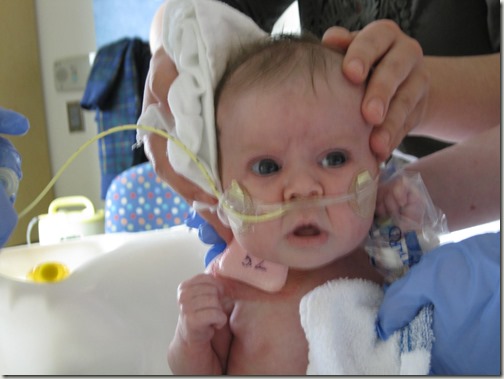 Julia On The Mend
Soon she was off the machine, home and happy after some amazing care from Children's and of course, her amazing, strong and doting parents.
But one of the side effects of time spent on ECMO can be deafness. And after a few weeks it became clear after extensive testing that Julia was deaf in one ear and she could lose all sense of hearing at any time.
It's one thing as parents to have been through the trauma of nearly losing your child, but to have your child that was so strong to pull  through run the risk of losing a vital sense completely, was the catalyst for them to seek out specialist help and support.
They found it at HSDC – the Hearing, Speech & Deafness Center – in Seattle.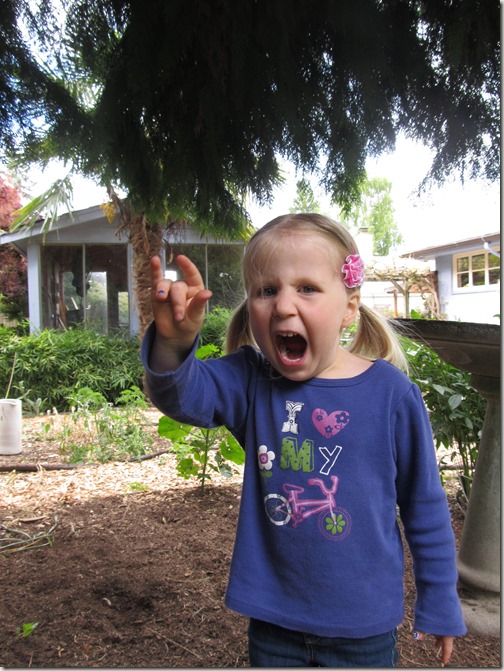 Julia signing "I Love You!"
Like clockwork once every couple of weeks for one-to-one time during the first couple of years, and every Monday night and the odd weekend since, Julia and family have attended classes and spent time with other children and families who are valiantly learning to live with, and overcome issues associated with the kind of difficulties hearing loss can bring.
But much of that time has been a celebration; a celebration of Julia's resilience, fabulous personality and the fact that she has NOT had any further hearing loss.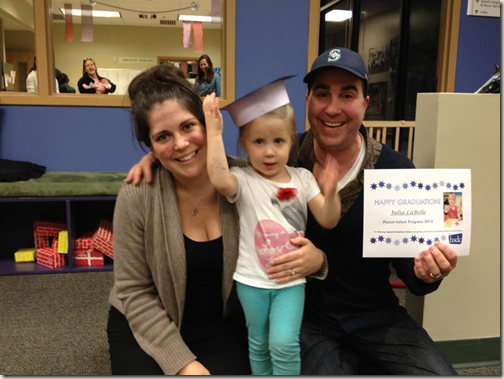 Julia Graduates The HSDC Infant Program Aged 3
A couple of months ago we celebrated her turning 3 and graduating from the HSDC infant program, a proud moment for the whole family.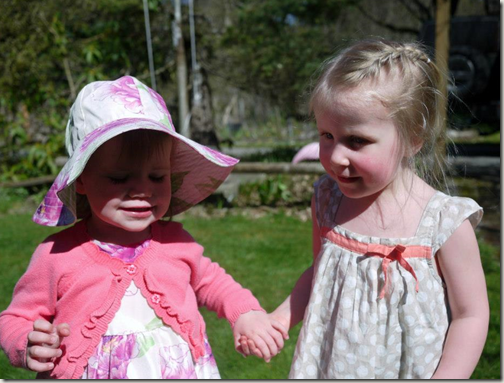 Julia with my Daughter, Maggie (Such a Fabulous Big Cousin)
So now Colleen and Josh have asked us to give a little back.
So next week we all fun run for HSDC in the Leaping for Literacy fundraising event that the whole family is participating in. Even Maggie (not even 2) is determined to get through the 5K course.
Thanks to the amazing generosity of so many, we're already two thirds towards our target of $1000, but I think, through the power of social media we could hit that number and then some.
So please, click on this link and pledge some cash to the amazing work that HSDC does to help children like Julia.
Here's the link again just incase you missed it.
Please donate and help other children with communication disabilities and share Julia's story as inspiration for others.
Thank You So MUCH!