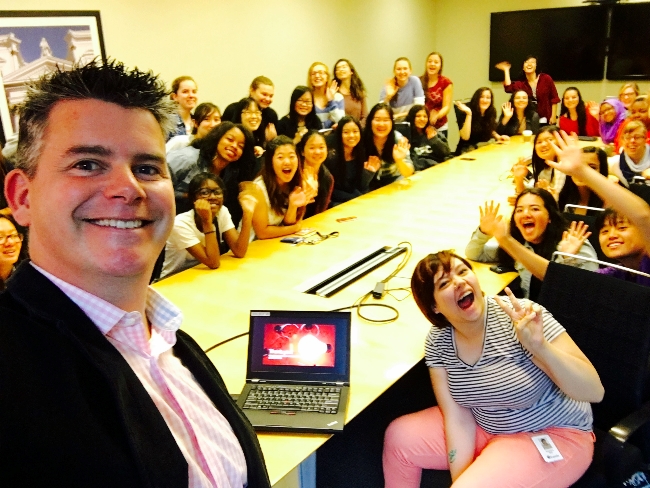 Last week, I had the pleasure of addressing 40 young women aged between 16 and 19 at Expedia's head office in Bellevue, WA.
Earlier in the year (and out of the blue), I had received an invitation to speak at the GirlsWhoCode.org Program near Seattle (one of 78 locations around the US) about my experiences in the tech world, so I offered to talk to them about personal branding.
While my job and career has always entailed enticing consumers to spend more time on the internet (searching and viewing great content), since having two young daughters of my own, I must admit I'm terrified they will make a mistake with their usage of social media sites that then hampers their career at some time in the future.
So, my talk was on how to build a safe personal brand online with great thought and discipline.
I have to say, it was one of the most rewarding hours of my speaking career with lots of nodding heads, ah-ha moments and some great questions at the end.
One young lady even followed up via email apologizing for being on her phone the whole time as she was deleting "silly" old Photobucket accounts she'd set up in 7th grade!
All the girls seemed to love the program Girls Who Code had set up, and the interns at Expedia chaperoning them were really first class as well.
Can't wait for my girls to be old enough to join in the program, it really does seem like an excellent way to spend the summer holidays!
Cheers,
Mel
Liked this blog post?
Subscribe to the RSS feed or to email updates!