So we're back to earth with a bump from our wedding and honeymoon in Hawaii!
In short it was an awesome day and I'm immensely happy and proud to call myself Ashley's husband!
When we've caught our breath I'll write some more about it but wanted to share my favourite photo so far. The official one's are yet to surface from the photographer!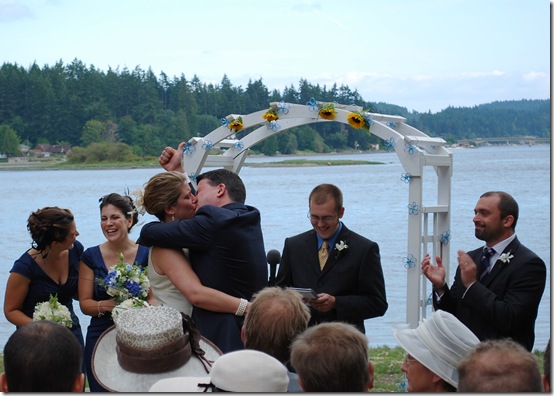 16 year-old Aviv – Josh's cousin from Israel – caught this moment with the camera I gave him to snap some shots!
Liked this blog post?
Subscribe to the RSS feed or to email updates!