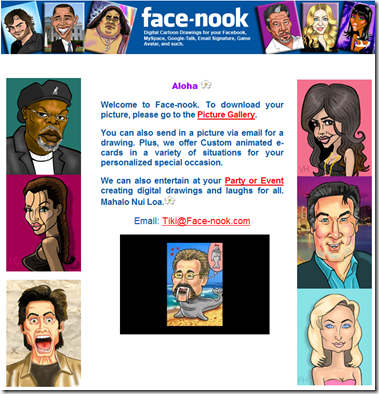 Not sure how Mark Zuckerberg's lawyers will like this "aligned" branding effort from Hawaii, but while on honeymoon on Waikiki we spotted a guy doing portraits in the street using a tablet PC to draw digital portraits of willing sitters.
A refreshing change from the charcoal-mongers we're used to: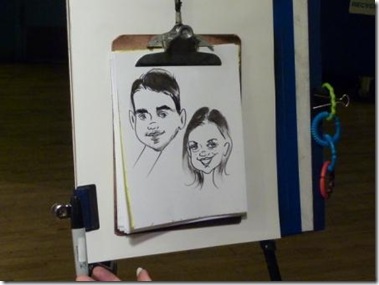 Ashley and I splashed out a whole $15 on the above which we had done in Pike Place Market in Seattle……and no he didn't get a tip for helping me lose 30lbs!
Liked this blog post?
Subscribe to the RSS feed or to email updates!