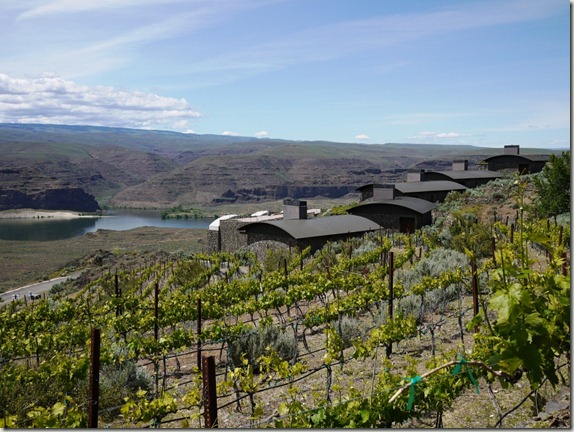 Last month, I took Ashley to the Cave B Inn on the Columbia River Gorge in Eastern Washington. I was determined we'd have one last hurrah (Ashley called it a baby-moon) before our child was born, so what better destination for a pregnant lady but a famous winery!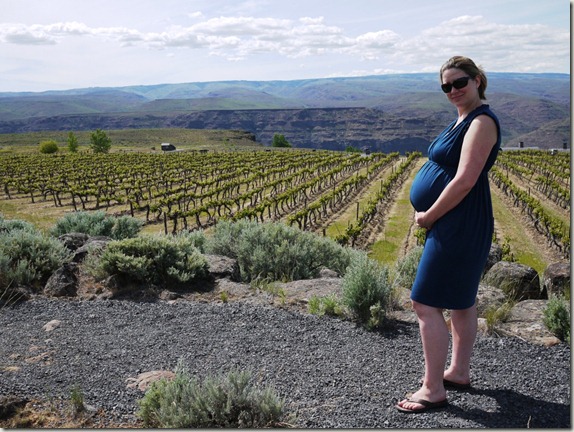 Actually, it wasn't just about the wine. The inn has an excellent spa attached to it, and Ashley was going to full advantage of that over the 3 nights we spent there.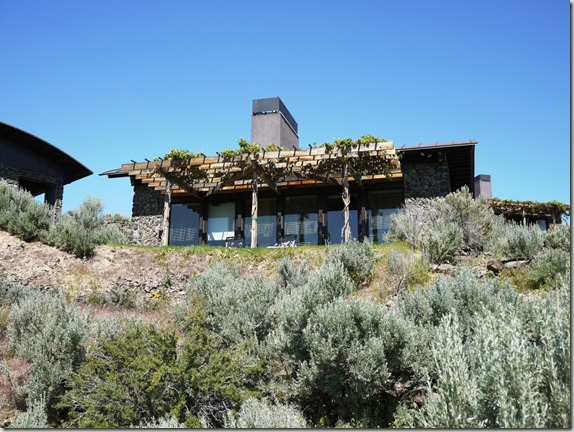 There are a number of ways to stay on the property. They have rooms, cool yurts (luxury tents) or the private cliff houses you see above. I took a deal on the cliff house but not all started well.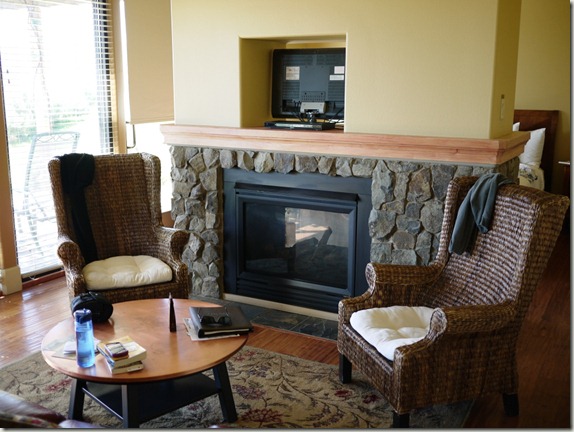 The houses are large and with incredible views, but when we arrived we found the door blinds broken, the taps in the bathroom were coming off, the fridge was filthy and there were cobwebs in all corners of the room.
Now, if you check out their site, you'll see they aren't cheap and, although I'm English, I wasn't going to brush these kind of faults under the carpet.
I wrote down a list of all the problems and quietly gave them to the front desk. By the time we'd got back from a brilliant massage at the spa, all the issues were resolved with apologies and they even threw in a free bottle of wine to say sorry.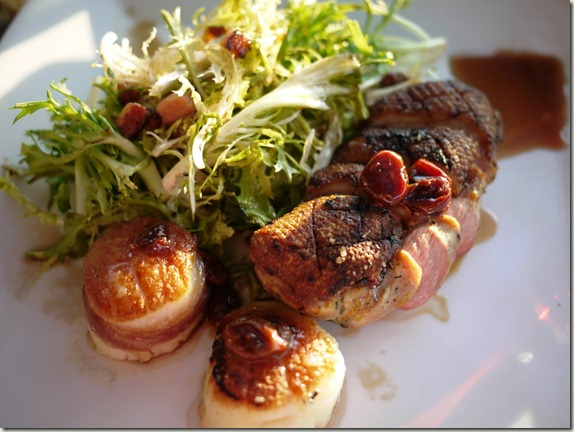 The rest of the trip was faultless. The Tendrils Restaurant served up scrumptious breakfasts, classy lunches and awesome dinners.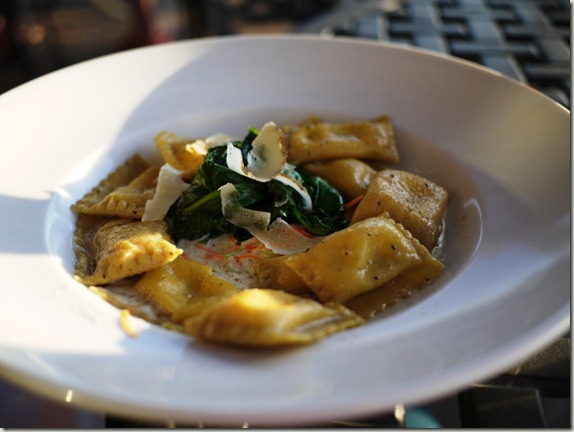 Fresh ingredients and an emphasis on seasonal dishes, Chef Bear Ullman serves up delights such as pan-seared duck breast with scallops wrapped in prosciutto and hand-made pasta – both pictured above.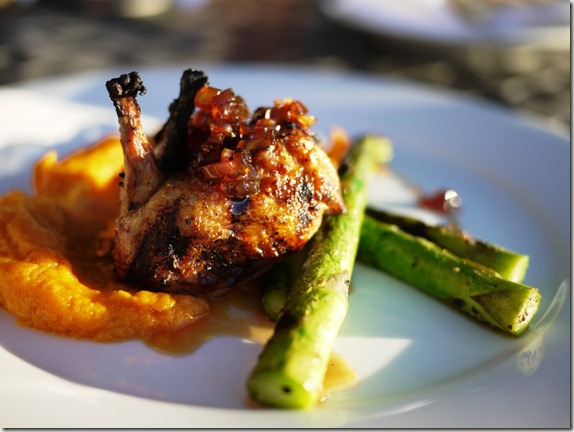 Over 3 days, we pretty much polished off everything on the menu, including a dreamy roasted quail with squash and asparagus which didn't last long after this photo was taken.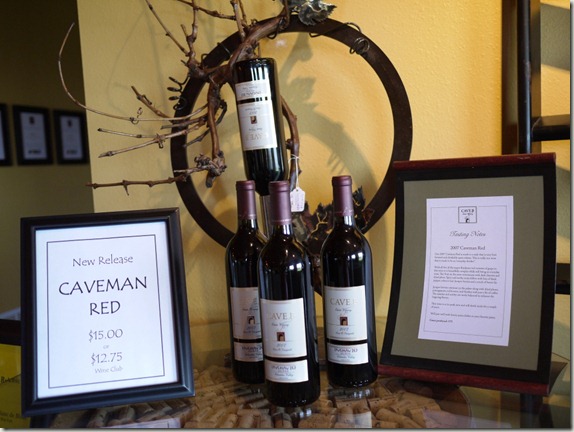 A short walk up through the vineyard and past the chef's garden is the Cave B wine tasting room. Now we've been wine tasting in France, South Africa, Italy and the US, and never before have we had the opportunity to sample ten wines for just $5.
Clint and his team were very knowledgeable about the wines, good humoured and in no way pushy – probably why we went back on our last day and bought a case.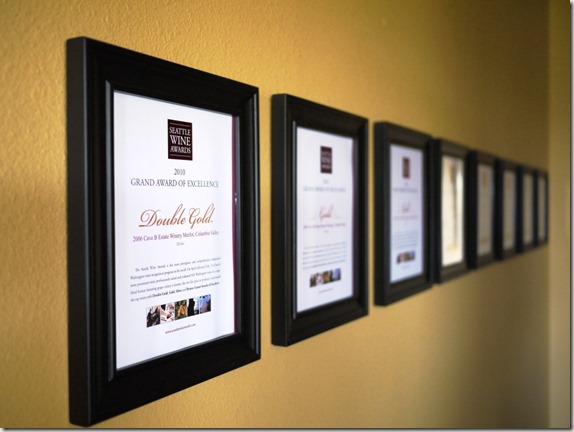 They've won a bucket-load of awards, and rightly so. Bottles range from just $15 for the new Caveman Red to $45 for the big, juicy Cuvee du Soleil.
It's easy to over-do it on the food and wine in this part of the world, but there are other activities like the swimming pool and hiking trails to dissuade the calories from having their way with you.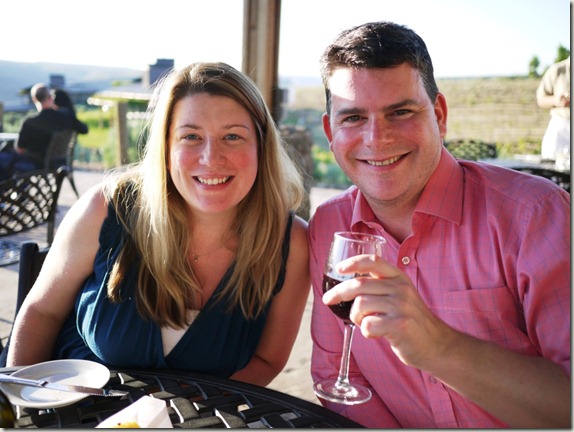 Despite the rocky start, we had a great time soaking up the sun (and wine) at this fantastic oasis just a 2 1/2 hr drive from Seattle.
They're child-friendly too…….so we'll be back soon!