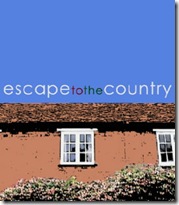 We're off today down to Eastbourne to film the BBC TV reality show Escape To The Country!
A TV crew has spent the last couple of days finding four properties for me and Ashley to view with the fabulous presenter Alastair Appleton.
They're looking anywhere in East Sussex so pick a town or village from this map and the nearest correct guess to where we end up wins a prize!
It'll be an adventure so watch out for some tweets at http://twitter.com/MelCarson
Will tell you all about it when we get back!
Liked this blog post?
Subscribe to the RSS feed or to email updates!