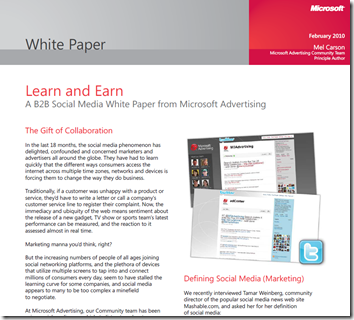 Really very proud of this bit of writing.
The paper tells how our team came about and how we've worked over the last 4 years with social media – blogs, forums, Twitter & Facebook – to support, educate and listen to advertisers all over the world.
Download from our ad site using the link below and let me know what you think!
Learn & Earn – a B2B White Paper on Social Media
You can read a fuller explanation on out blog about our approach to social media and the paper.
P.S. Only last week we were called out as B2B Social Media Winners – must be doing something right!
Liked this blog post?
Subscribe to the RSS feed or to email updates!