Hire personal branding speaker, Mel Carson, to speak or deliver a workshop at your conference or event on the importance and power of personal branding both online and in-person.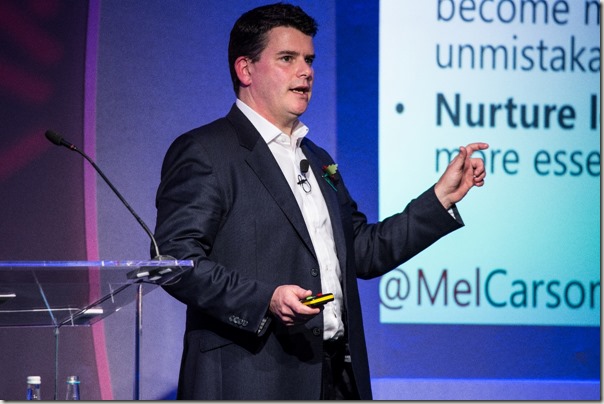 Mel is a Personal Branding Consultant and founder of Delightful Communications, a Seattle-based social media, digital PR and personal branding consultancy.
His speeches and workshops as a Personal Branding Keynote Speaker have been described as high impact, engaging, authoritative, informative, inspiring and actionable.
He is also author of critically acclaimed: Introduction to Personal Branding – 10 Steps Toward a New Professional You
You can read what LinkedIn's own marketing team thought of the book here: Marketing Book Worth a Look: Introduction to Personal Branding
Here's a typical format for a personal branding presentation or workshop:
Personal Branding: How to Stand Up and Stand Out in your Niche
What is personal branding?
How can having a compelling personal brand help you and your business?
How to think about and leverage your digital footprint across LinkedIn, Twitter, Facebook and other social media channels
When you speak at conferences, how can what you say on stage can be amplified to ten times the people in the room?
Personal Branding Strategies and Tactics:

How to create a personal branding statement
How to have your brand shine online and in person
How you can support marketing campaigns and company initiatives using your brand
What to do before you speak at an event
How to amplify your brand during your presentation
How to ensure your brand is resonating long after you step off stage
Find out more about Mel and his experience as a personal branding keynote speaker and contact him for more information on his availability to speak at your event or present a workshop at your company.