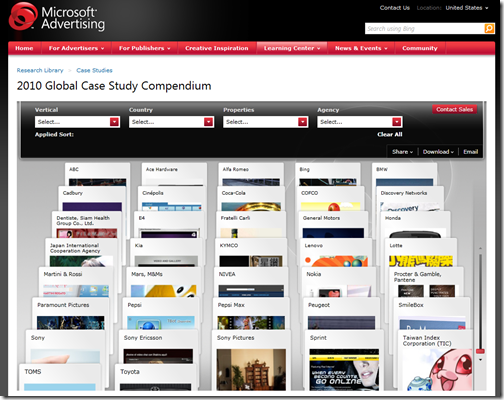 Just posted on the Microsoft Advertising Blog about our digital advertising case studies which are all up on our ad site in Silverlight glory.
Includes insight from campaigns we've run for Pepsi, Sony, Sprint, Coca-Cola, Bing, Cadbury, P&G, Toyota, Kia, Nivea and loads more.
Pretty cool that you can pick and choose via different criteria.
The team say it's set to grow as we get more and more advertisers to partner with us on talking about their campaigns in detail.
Liked this blog post?
Subscribe to the RSS feed or to email updates!