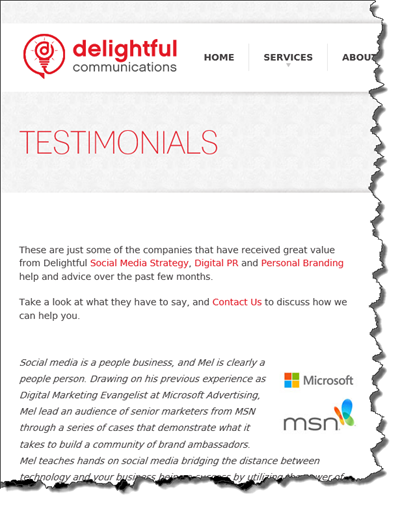 It's been a little over 6 months since I started Delightful Communications and I've now managed to collate a healthy dose of client testimonials to add to my site.
Thanks for the kind words to, among others, Faye Sealy from Efesse Business Solutions, Dixon Jones from Majestic SEO and Gina Raebel from go-today for their time in putting their thoughts on my services down in an email.
Really appreciate it and everyone's continued support.
Here's to another successful 6!
Liked this blog post?
Subscribe to the RSS feed or to email updates!