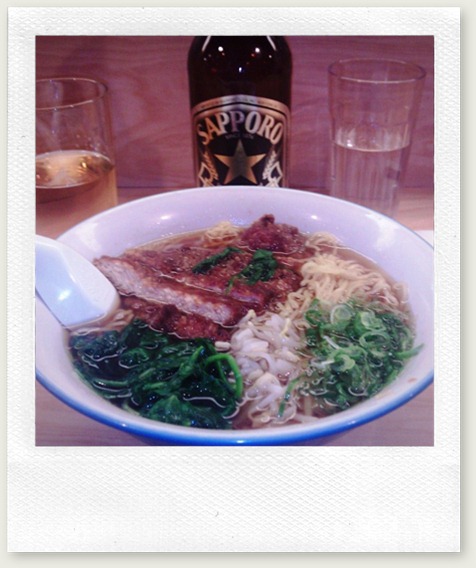 There are some very fancy and lush restaurants in New York. I'm normally here for conferences and what not, so have ended up in a few over the years.
But I'm not so precious that I won't eat in what might look like a dive to some.
I'm in NYC now for SES New York, and last night found Sapporo at 152 West 49th Street, just down from the Hilton Hotel where I'm staying.
For $20, including tip, I sat at the bar and watched the chefs do their thing while I munched on pork kare age, noodles and veg, while happily quaffing a bottle of Sapporo beer.
From the slurping to my right and behind me, this place was popular with local Japanese too which is always a good sign.
Every time I read about restaurants in New York, locals always say stay clear of Times Square because it's too touristy.
Well in Sapporo last night, it looked like I was the only tourist in sight enjoying a quick, delicious meal that didn't shatter my expense account!
Hurrah for cheap eats which turn out to be great experiences too!
Liked this blog post?
Subscribe to the RSS feed or to email updates!