Well that was one of my resolutions blown out of the water wasn't it?!
I promised myself that I'd be way more scheduled in writing blog posts and getting them up and out, but a month since my last post here is not what I was aiming for, so here's a quick run down of what's been going on in my world.
The business is going well. I've just written a post on CEOs and social media personal branding. Read it and tell me if you agree (or not) that there's an opportunity there. Just after Christmas I presented a strategy to a major brand and they loved it. Can't say who, but it gave them and their PR teams a lot to think about and execute on. I'm really chuffed it seemed to work for them.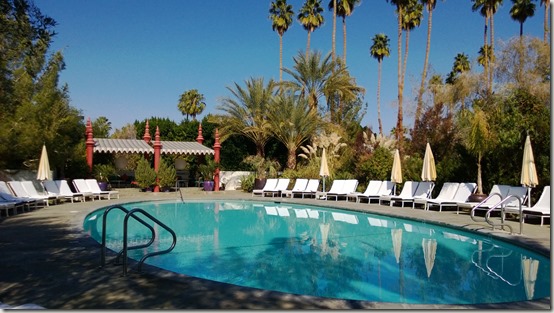 Pool at Parker Hotel in Palm Springs
Last week I was in Palm Springs for Covario's InflectionPoint conference with Dixon Jones and Majestic SEO. It was a fantastic trip (nice to get some sun) and I learned a lot from the brands that were there and the Covario guys who were not in the least bit salesy with their information and case studies. This year is all about "content marketing" was the take away. Mobile is already here and if you're not playing in that end of the pool, you might end up in a spot of bother, especially if the recession loosens its grip and budgets get more fluid.
Top notch job there from Covario and their CEO Russ Mann.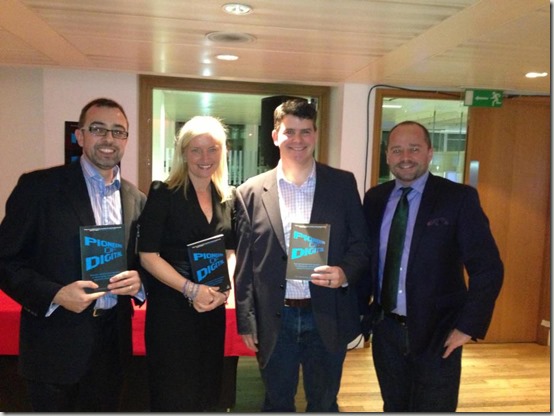 Paul Springer, Carolyn Everson, Moi & Andrew Sampson
The book launch in London at JWT a few weeks ago went really well. Carolyn Everson from Facebook was there, as was Stephen Fry's biz partner Andrew Sampson who has done a great deal behind the scenes to help Stephen and his digital presence.
There must have been about 70 people show up and have a little drinky to celebrate Pioneers. Really happy with the turn out and the feedback (especially from students) as to what people thought about the book.
Got some special news to announce in the coming weeks about all that soon as well!
Now I have a few client deadlines out the way, I'll be concentrating on my presentation next week at SearchFest in Portland.
I'm talking with the simply marvelous Joanna Lord from SEOmoz on Digital Evangelism.
Should be a good sesh. I have the utmost respect for Joanna and her work.
So that's it in a nutshell.
Maggie remains delightful so I'll signoff with a recent photo of her posing for the camera and saying CHEEZE!!!!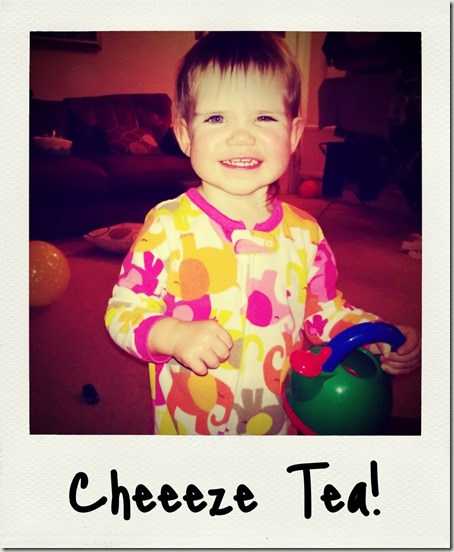 Have a great rest of your week!
Liked this blog post?
Subscribe to the RSS feed or to email updates!