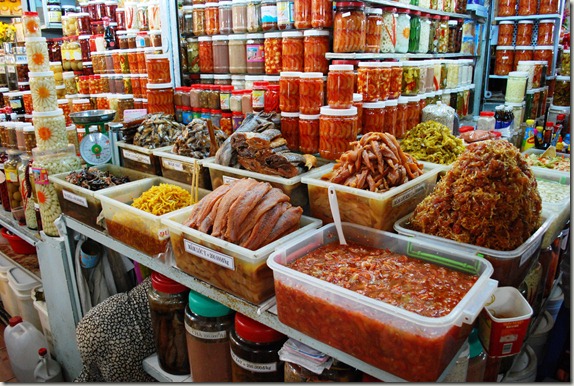 Ben Thanh Market
Ho Chi Minh City in Vietnam, formerly Saigon, has to be one of the most amazing cities in the world for sheer sensory delight…….and overload.
We arrived last February for a few days before heading off on a cruise down the Mekong – more on that in another post – and stayed at the Bich Duyen Hotel as it had come so well recommended on Tripadvisor.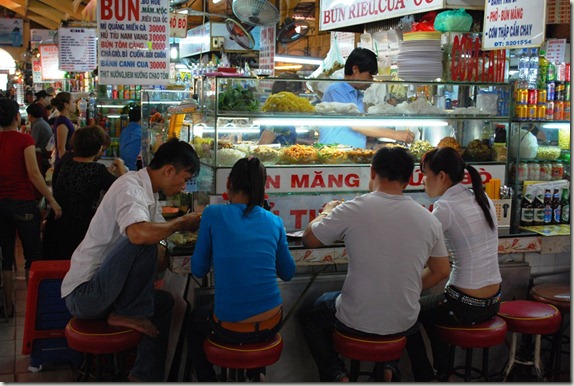 Lunchtime Saigon Style
I'm waiting for some fancy video editing software, so pop back soon to see some footage of the place and Saigon in general, but we could not fault the lodgings or Mr Chan who looked after everyone so well.
I think we paid just £10 a night and got a scrummy breakfast thrown in so, as you'll spend most of your time out touring the city or on a day trip, I'd have no issues saying it's a perfect place to bed down for a night or three!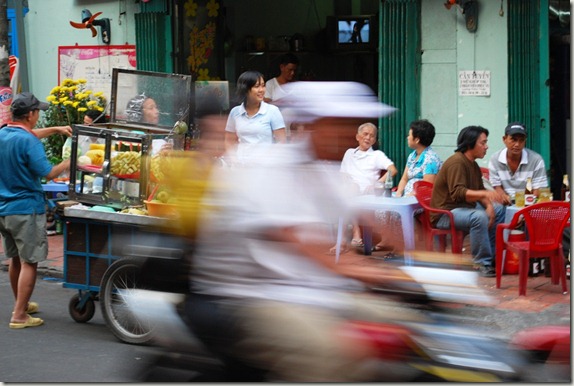 Cafe Culture & Ubiquitous Mopeds
The Bich Duyen Hotel is situated near all the local attractions down an alley so is quiet, but close to all the hustle and bustle of the main thoroughfares.
A 1/2 day trip away are The Cu Chi Tunnels, a piece of Vietnamese history well worth a visit.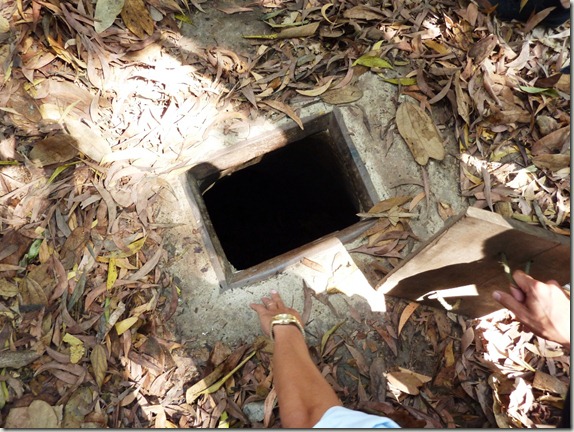 Essentially, they are an incredible network of interlocking tunnels 70 kilometres from Ho Chi Minh City which saw a lot of action during the Vietnam War because this is where the Viet Cong hid from the Americans and ran their operations.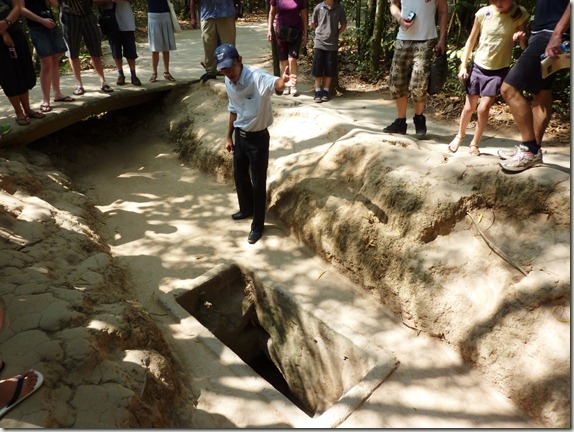 On the tour you get to go down inside and travel a short distance where you pop up somewhere else in the jungle. Not for the claustrophobic or those of significant girth.
The Viet Cong did so much down here using ingenious methods to evade discovery or capture, including making shoes out of old tyres that meant trackers couldn't tell in which direction their quarry had traversed.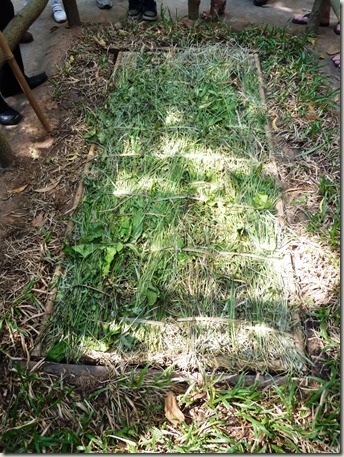 One of the more gruesome exhibits were the man traps used to snare the unsuspecting G.I.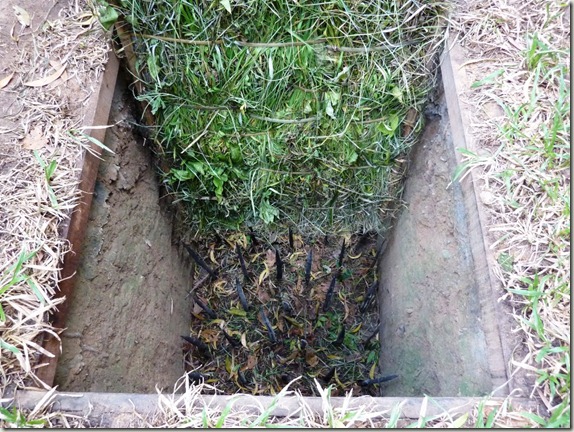 Imagine a 16 stone beefcake in full battle gear and carrying machine gun falling down through this trap door. In the raging tropical heat, infection must have been rife. So if death didn't come soon, it must have come much more painfully later.
There were more chilling examples which sent a shudder down everyone's spine and you left the place admiring the Vietnamese ingenuity, but feeling sorry for all those American lads that got caught up in that horrible war.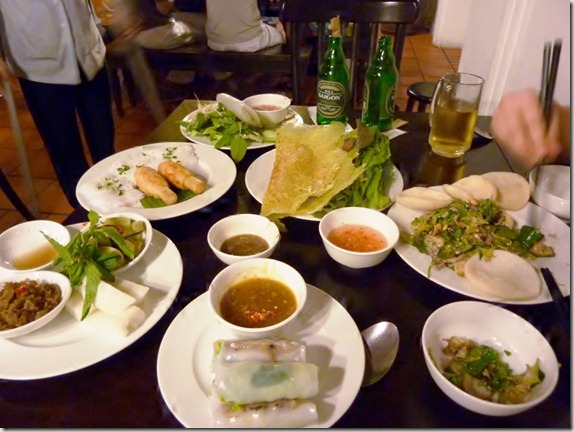 On a happier note, the restaurants in Ho Chi Minh are excellent. Mr Chan gave us two excellent recommendations, but I can't remember their names, so you'll have to stay at his hotel to find out!
Check out more of my Vietnam photos and read more Travel Writing
Cheers Mel
If you liked this post, why not share with it friends on Facebook or Twitter by using the buttons below!