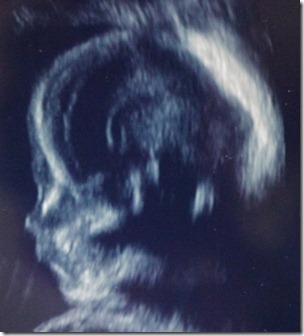 Just got round to posting these photos of the little blighter 4 weeks after our last scan!
Looks like he/she has got my nose. Right little ski-jump! Ashley's amazing cheek bones too.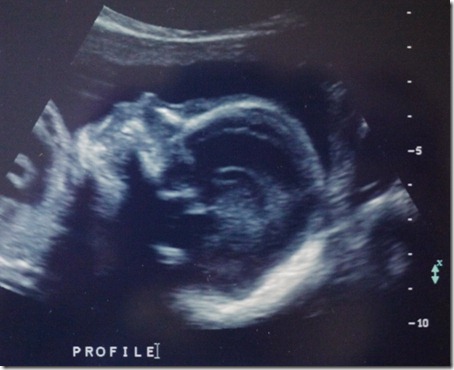 Ashley is now 27 weeks pregnant and doing really, really well!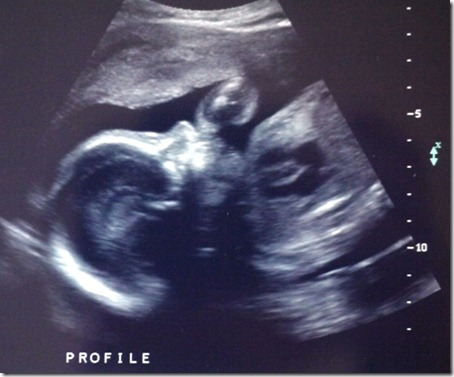 Thumb-sucker like me too!
I've been painting nursery furniture and Ashley's been buying paraphernalia like "strollers" and "diapers"!
Just 3 months to go and counting………tick…….tock…….
Liked this blog post?
Subscribe to the RSS feed or to email updates!