Any online marketer should be using Twitter to data mine for what's being said about their brand, product, service or even their competition.
It's a given!
Twitter Search is great for finding out what's being said out there and they've now integrated the functionality into the tool to make it easier to search and check out trending topics.
Now however, the guys from Mix Online have come up with the Archivist which is a very cool tool for mining for Tweets, saving them and exporting them to Microsoft Excel for reporting purposes!
They point out that Twitter will not keep these nuggets of insight for ever, so it's crucial you save them somewhere.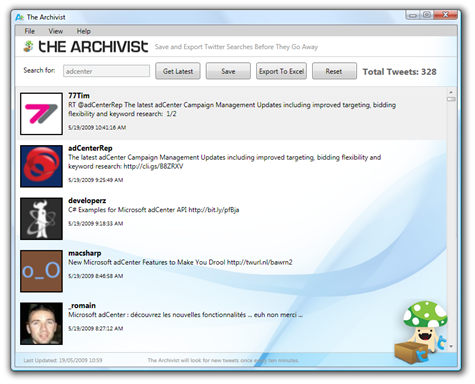 As an example – Microsoft adCenter upgraded over the weekend, so I did a search on that found 328 tweets for that keyword.
There are a couple of "views" – the actual Tweets and avatars like above, or a trend line like below where you can see the spike in activity because of the new release.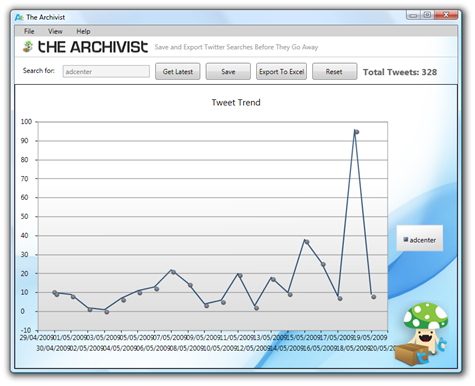 A simple click of "Export To Excel" and you have a .TXT file you can open in Excel and play around with till your heart's content!
Nice huh!?
Check out the documentation and download it here!
Liked this blog post?
Subscribe to the RSS feed or to email updates!