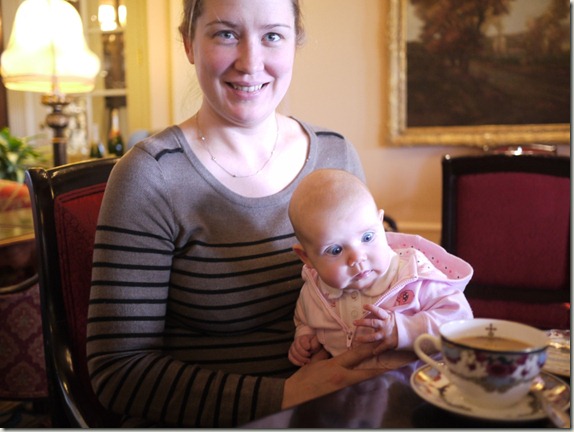 As you can see, Maggie was in awe at the sight of her first cup of tea.
As part of a birthday trip (mine not hers) to Victoria, British Columbia in Canada, Ashley suggested we go for afternoon tea at The Fairmont Empress Hotel.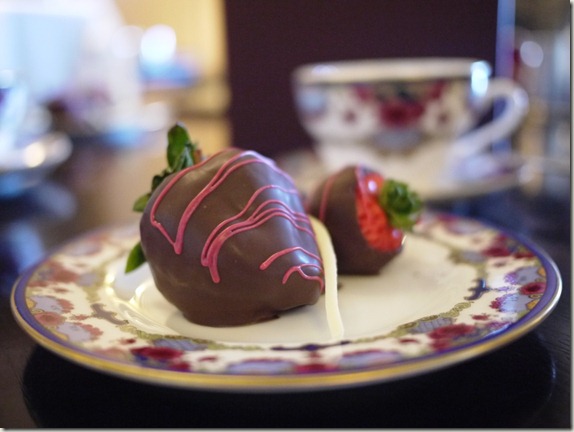 A grand affair, punctuated with fabulous service and scrummy grub, we were treated like royalty which is just as well, as a huge portrait of Queen Victoria gazes down one you while you sip from a range of about 6 different teas.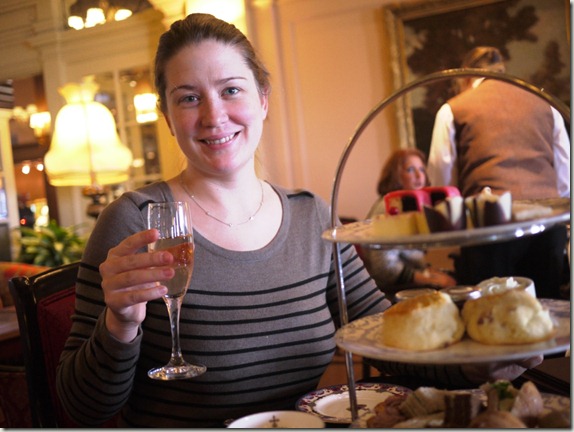 For commoners, you start with tea and a chocolate dipped strawberry, before the cake plate stand turns up. If you're Ashley, you start with a large glass of fizz!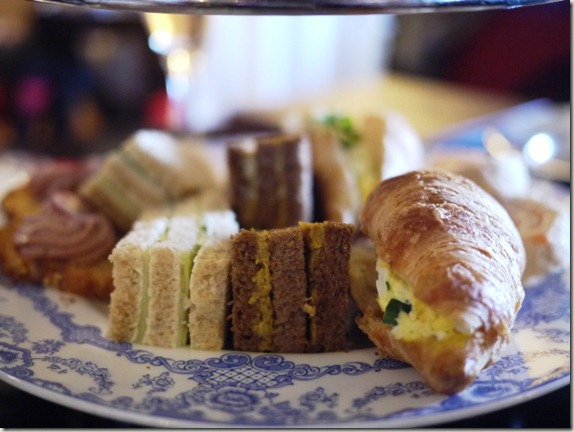 We started savoury and rattled through egg croissants, cucumber sarnies and smoked salmon rolls, before hammering into the scones with cream and strawberry jam.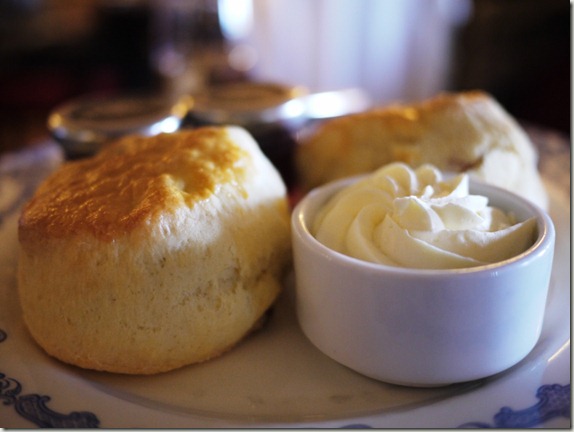 Once you get onto the sweet stuff, you'll start slowing down believe me….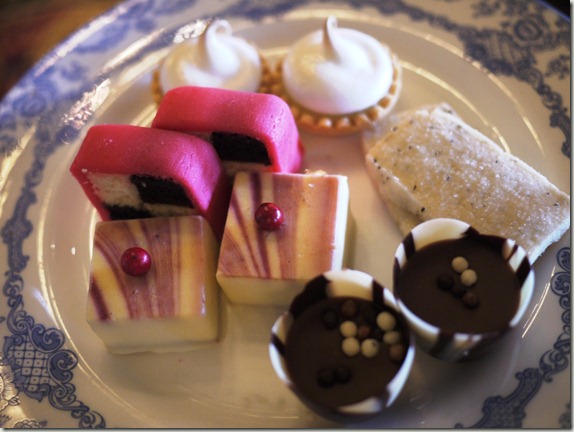 Which is just as well, as being North American, the hotel doesn't bat an eyelid at you asking for a box to take a few bits and bobs home.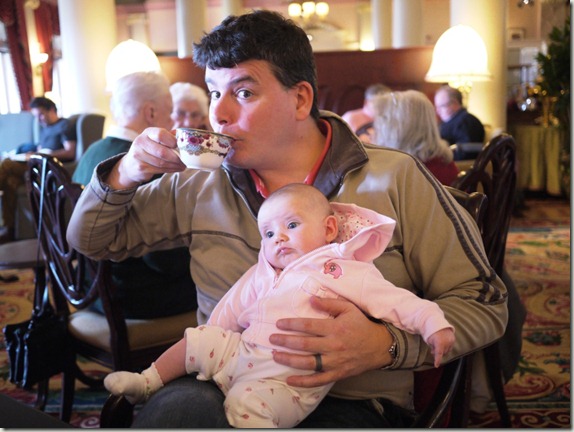 Maggie was fascinated (and not as bored as she looks here I promise) by all the trimmings in the room and the staff were fantastic – we were a bit nervous they'd be a bit "hoighty toighty" (is that how you spell that?) but really, they were very accommodating so thumbs up for kid-friendly.
The price at nearly $50 per person may seem a little steep, but actually we felt well worth paying for the experience. We were in there for a good two hours and it was a really tasty treat.
Next stop for Maggie and her developing tea palate? The Ritz? The Savoy?
Liked this blog post?
Subscribe to the RSS feed or to email updates!