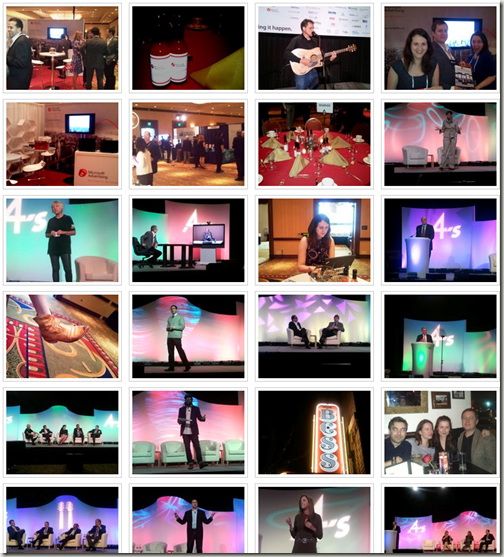 My boss and close colleague, Jenny and Kaila, have been Tweeting it up in Austin Texas at the 4 A's and have captured an incredible amount of coverage from the conference.
Take your pick from this extensive list of advertising insight and delight:
ANA President and CEO, Bob Liodice, on FTC's Do Not Track Proposal
The War for the Living Room is On at Transformation 2011
Social Media Fanatics Share Social Marketing Tips at Transformation 2011
Boomers Game as Much as Teens – Jeffery Cole on Boomer Insights at Transformation 2011
Transformation 2011: Fareed Zakaria, TIME Editor and CNN Host, on Globalization
Transformation 2011: Brand Building with Killer Content
Interview: Keith Lorizio on Agency Relationships at Transformation 2011
They even found the time to throw some photos up on Flickr: Transformation 2011
Looking forward to being on the ground at this fab event next year!
Liked this blog post?
Subscribe to the RSS feed or to email updates!