Last week, I was asked to go and "do a bit of social media" at Dougray Scott's Mini Masters golf tournament in aid of the charity Leuka, that the Bing UK were sponsoring.
I had no idea what to expect having never been to an event like it, but took my Kodak Zi8 and a microphone in the hope of catching someone to talk to.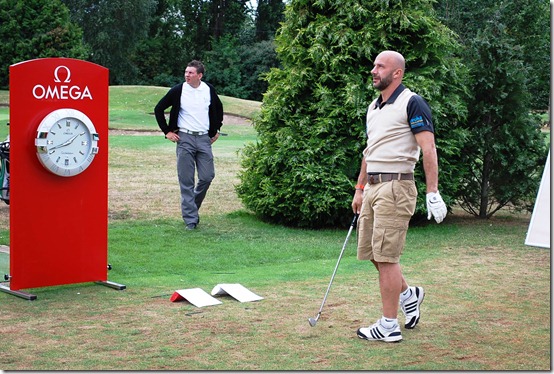 Gianlucca Vialli played with our Bing team
Well as it turned out, we had a huge Bing bus right in the middle of Dukes Meadows Golf Course and a host of celebs became easy pickings for "a few words for the sponsors."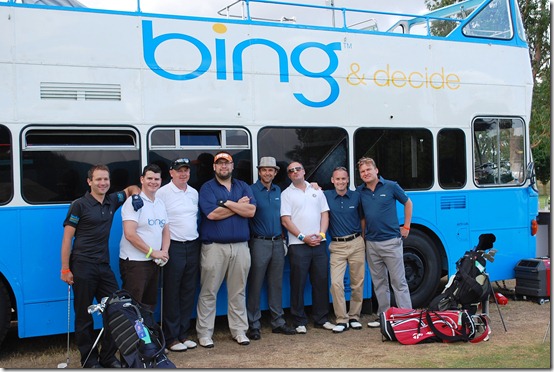 Dougray Scott with a motley crew from Microsoft
In the video I talk to Hugh Grant, James Nesbitt, Tim Henman, Damian Lewis, Tim Lovejoy, Phil Glenister, Mark Nicholas, Rob Brydon and Gianluca Vialli.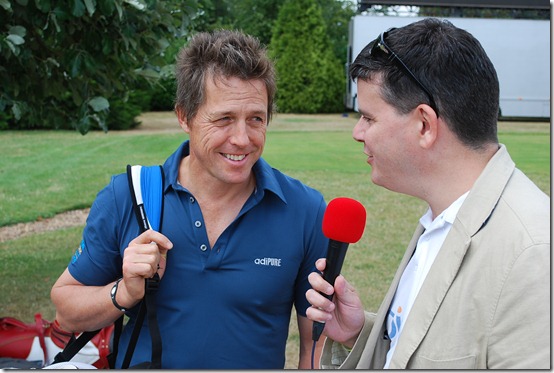 Hugh are you?
Nearly all of them were very accommodating and gave us and the fabulous guys at Cherry UK some great material to edit. I say nearly all, because one gave me a bit of a runaround which, if you see me out and about I'd be happy to share, but not here!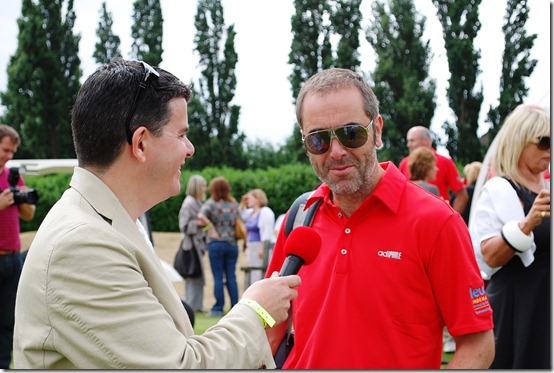 Jimmy Nesbitt know how to party!
I needed a hook. Something about Bing to ask them and get a variety of responses.
So I came up with:
"What's the best decision you've ever made?"
Geddit? Bing's our "Decision Engine"……..anyway we got some great answers, so watch on!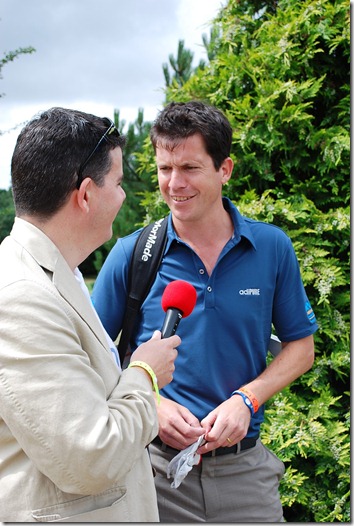 Tim shared he's not played tennis for 16 months!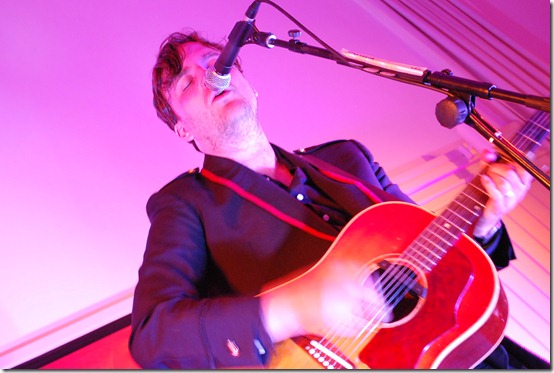 James Walsh from Starsailor – he and his tour manager were delightful!
Already talk of us doing it all again next year……….so I'm off to the driving range!
Liked this blog post?
Subscribe to the RSS feed or to email updates!