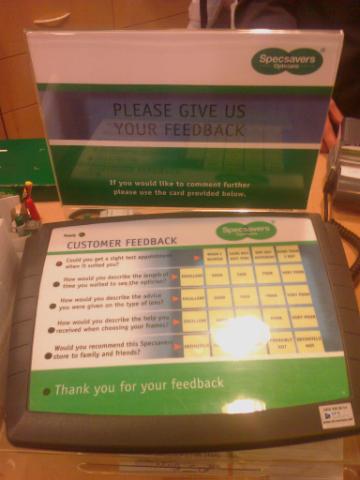 Went for a check up at Specsavers Richmond at the weekend. I do find it amazing how service can differ between franchises, but this lot have always been great at looking after their customers, more so than other branches!
Paying for my eye test, I spotted this contraption. A very simple to use, five question, push-button feedback machine.
It asked how satisfied you were with the waiting time, eye exam and overall experience. It was quick and, dare I say it, quite fun, but I wonder where the data goes to be analysed, and whether they actually act on it.
Having run many a search campaign for high street stores, I'd slip in at least one last question:
Did you view on our website, any of the products you have just puchased with the intention of buying them in store?