It's been a little over a week since I picked up the new Nokia Lumia 920 Windows Phone from AT&T and I've been putting it through its paces. Whenever I get it out people ask me what I think, so I've consolidated those thoughts in this post that I hope you find useful when thinking about buying one.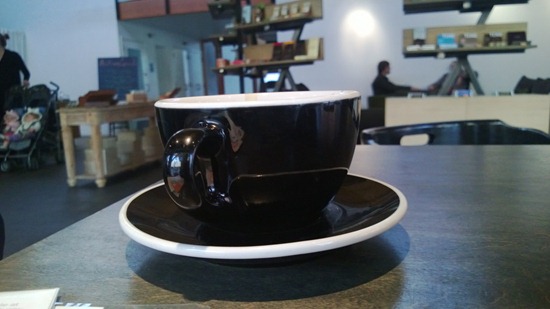 The major selling point for the Lumia 920 is the camera. I was given the Lumia 900 when I worked at Microsoft so I could evangelise about it and I found the camera to be lacking.
18 months ago I'd  picked up the original Samsung Focus and the camera was faultless. It did me proud through the birth (not the ACTUAL birth) of my daughter and her first year on the planet. When I got the Lumia 900, it took so long to take the picture the adorable thing Maggie was doing was over and she'd invariably left the room!
I can happily report that the Lumia 920 has got its camera act together and it takes good photos. I have a Panasonic Lumix G2 with pancake lens that takes amazing photos. So it should, it's an expensive camera. The 920 is a phone with a camera, so don't expect Leica quality.
Let me take you through a few photos I've taken. The coffee cup above was the first photo I took and it's not bad. Notice the slight blurring of the background. Nice!