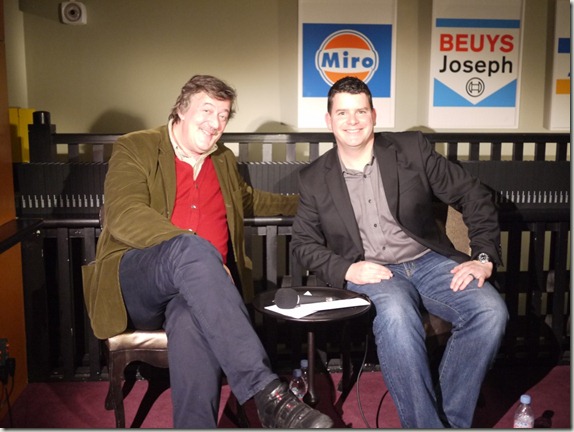 Personal and career highlights collided last week as I was lucky enough to spend a whole 45 minutes with actor, writer, presenter and digital commentator, Stephen Fry, interviewing him for the book I'm co-writing called Pioneers of Digital.
I've been a monumental fan since the Fry & Laurie and Blackadder days, and have met him a couple of times (see Steve Clayton's memories of one such occasion here) through his dapper business partner, Andrew Sampson.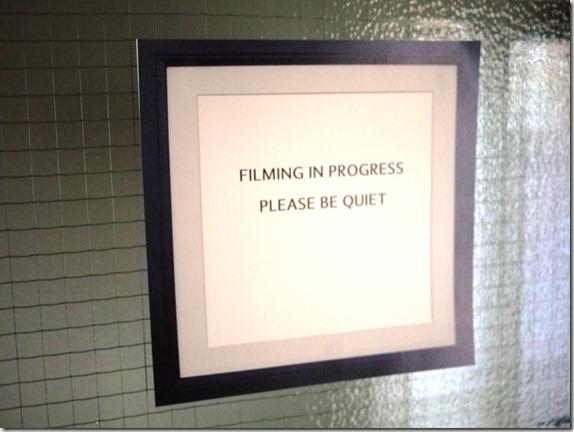 We met at the Groucho Club in Soho's Dean Street, all for the book I'm writing with Paul Springer called Pioneers of Digital.
Chatting about his first memories of the internet, Stephen shared some personal stories about the early days of the web. We learned about how his site www.StephenFry.com came about and this history of his foray into social media with his blog "blessays", and how he got into Twitter and changed the media landscape forever in the UK with one photo from a stuck lift.
Extremely knowledgeable, frank and passionate, Stephen drove our discussion into areas perfect for profiling him in the book as a definite Pioneer of Digital.
We'll be releasing some of the excerpts early next year.
Worth waiting for……….believe me!