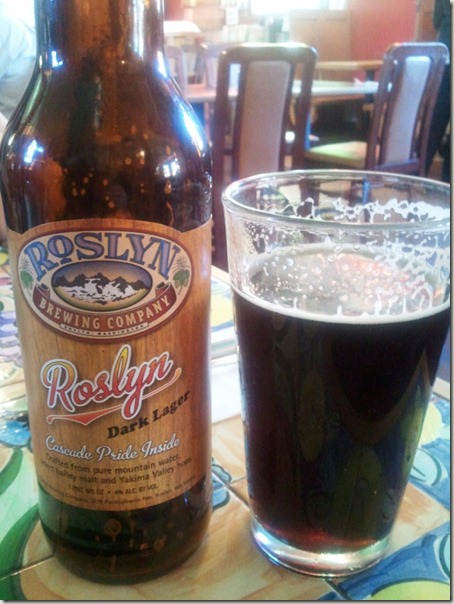 Supped this little beauty en route to Cave B in Eastern Washington a few weeks ago.
Seattle and the surrounding area prides itself on "micro-brews" and, although I find most of them to be a little too much on the bitter side, this Roslyn Dark Lager seemed to come as close to English "real ale" as I've come.
It's also one of the first bottles I've come across that shouts out the alcohol volume on the label. In the UK it's law I think, but over here I often don't know how much I'm drinking which would be a pain if I ever passed my US driving test!