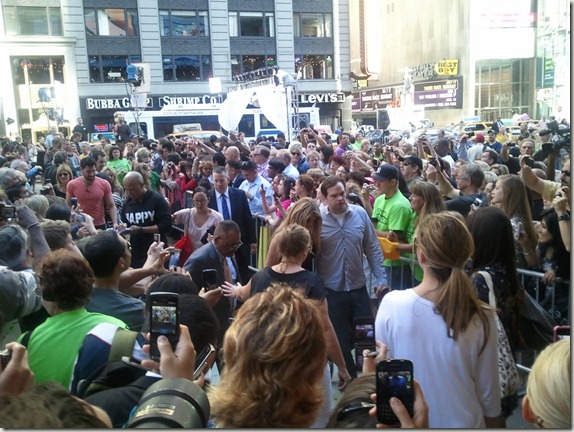 Spotted Kirstie Alley and co from the US Dancing with the Stars show in Times Square yesterday morning. Not quite sure what the deal was, but there was quite a throng we had to wade though.
Can you spot her smack bang in the middle avec minder?
Posted this for Ashley who lets me "play on my computer" while she watches the show with gay abandon!